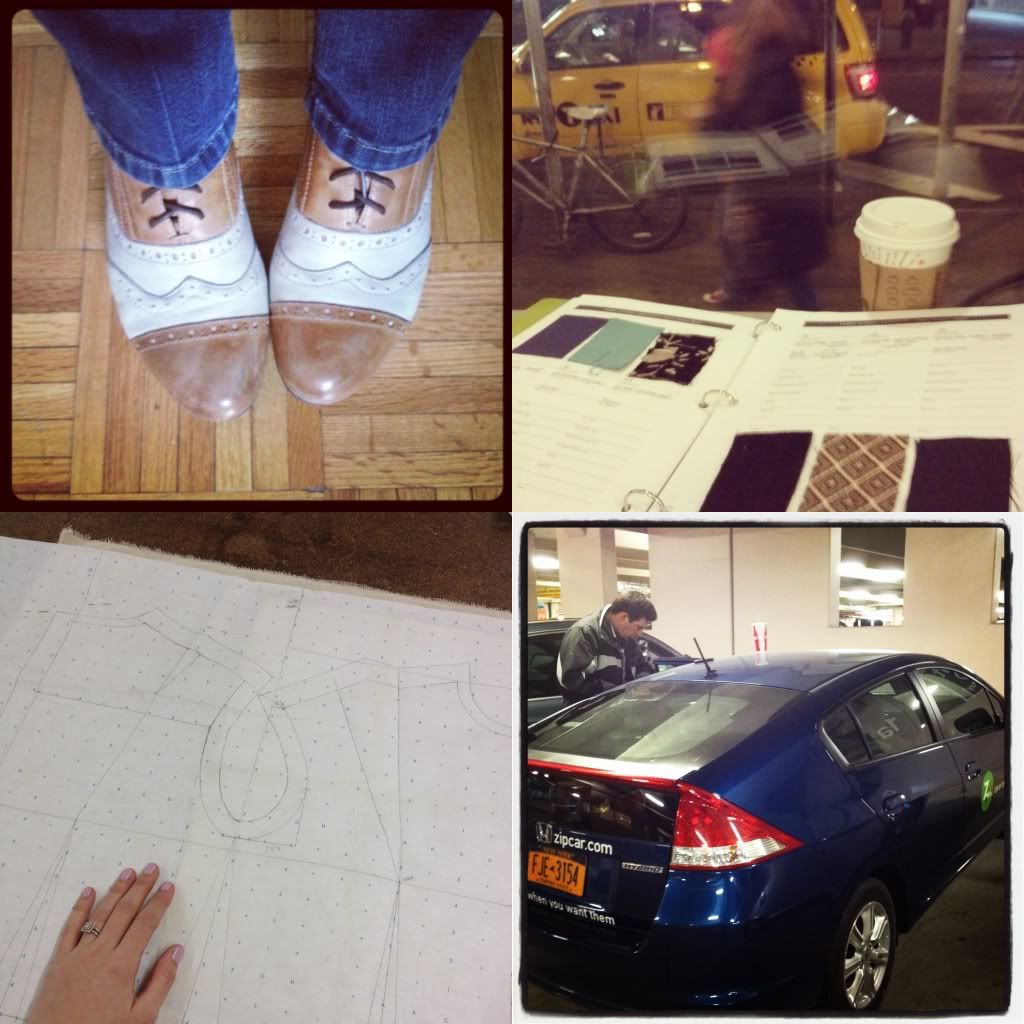 Textile homework at Starbucks with my black & white hot chocolate.
Zip car to Costco. Such a treat!
Sewing. Love my pockets on my red pants.
Fancy Smancy event at FIT Museum. Paparazzi, limos, and all.
Carting up all the food from our Costco run.
Random heads on a gate. Why not.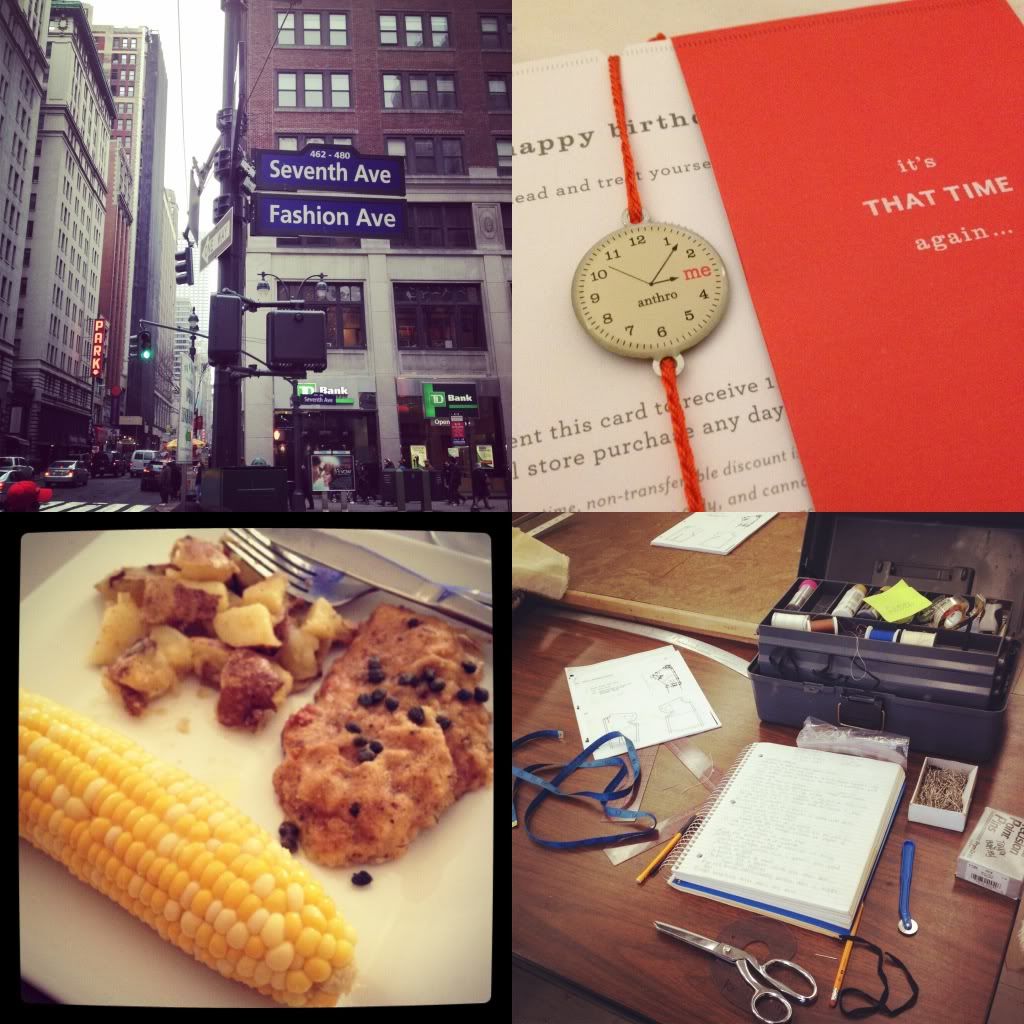 Running errands in the Garment District.
Sweet reminder from Anthropologie that my birthday is next month.
Yummy yummy dinner!! I love cooking.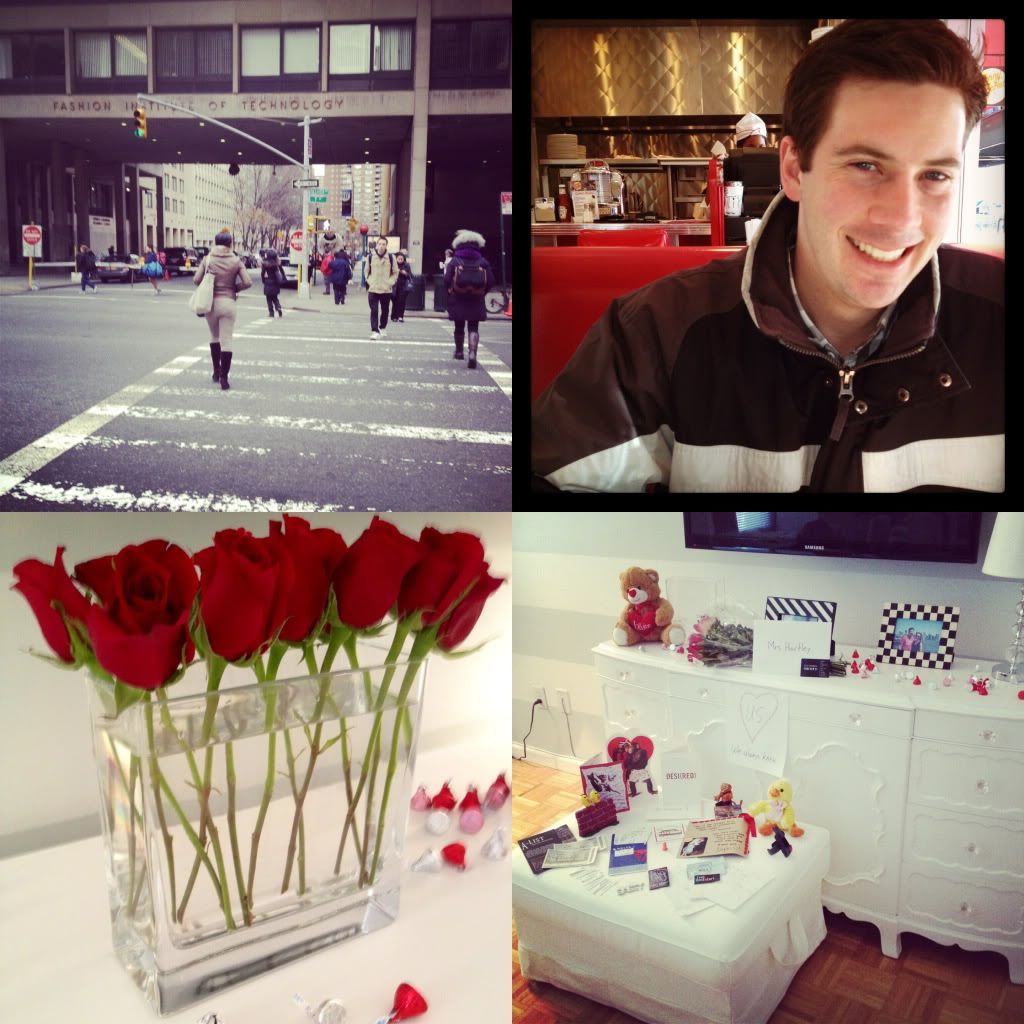 Beautiful roses from the Mr.
Can't get enough of my Valentine surprise.
Covergirl doing makeup in a van outside FIT.
Surprised husband with Knicks tickets for V-day/Anniversary.
Happy four years together!
Burning fibers in textiles late last night.
I am so ready for a long weekend. FIT has been killing me with the homework. Didn't the semester just start? Things are in full swing already! Here's to hoping I get everything done quickly so my brain can shut off for bit. But who am I kidding, my brain never stops.
Happy President's Day Weekend!
Love,
@tayhartley