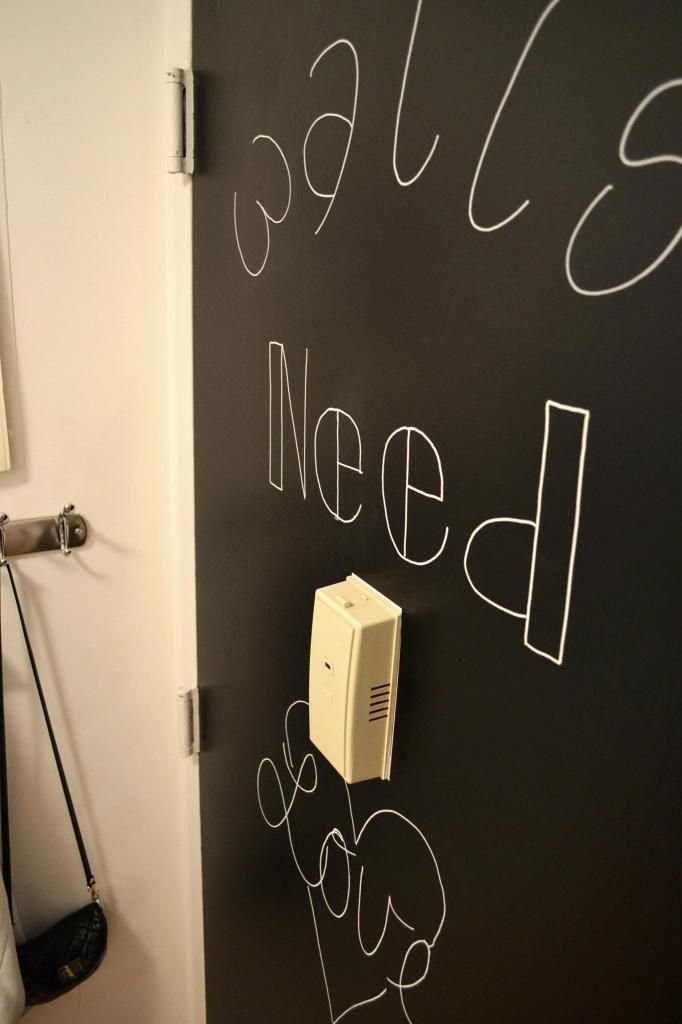 I have been wanting to paint the back of our front door with chalkboard paint for a long time, but have been hesitant since we are renters in the city. So, when I went to my friends house and saw that she had a chalkboard door that was a sticker I was so excited!! The best part was that I couldn't even tell it was a sticker! My friend told me she bought it from Walls Need Love, a great online company that sells wall decals and vinyl wall art. Not only do they have chalkboard decals, but many many other amazing things! Check them out here!
The process was pretty easy. The only hard part was figuring out how we were going to cut the decals to properly fit our door. We ordered two 42×22 rectangle basic chalkboard decals in black. At first I didn't think it would fit our door, but luckily we had plenty to cover the whole thing top to bottom. I love how it turned out! Here is how the process went…
This was our door before…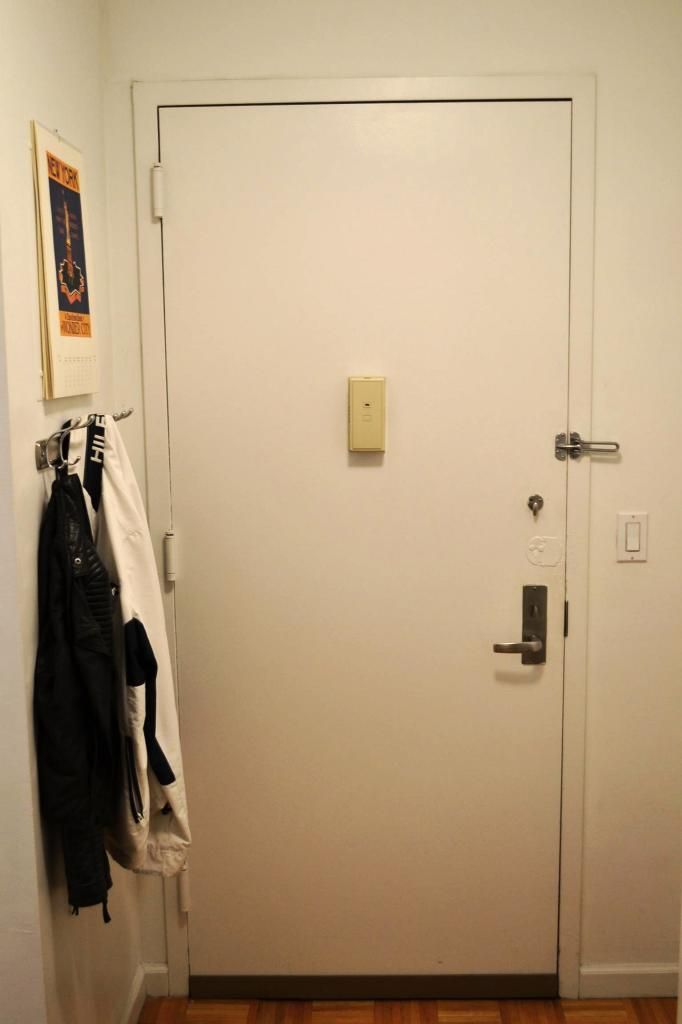 To start you will need to clean your door to make it easier for the decal to stick…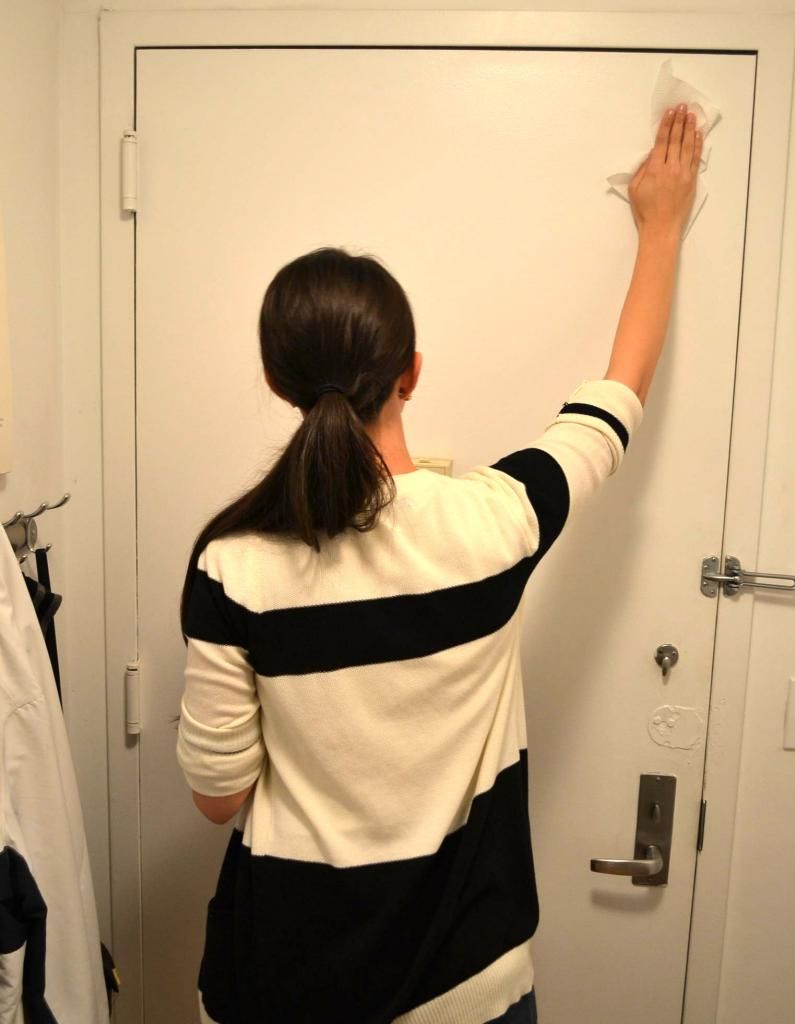 After you have measured your door and cut the decals to fit it proper, carefully peel the paper away from the decal and press onto surface…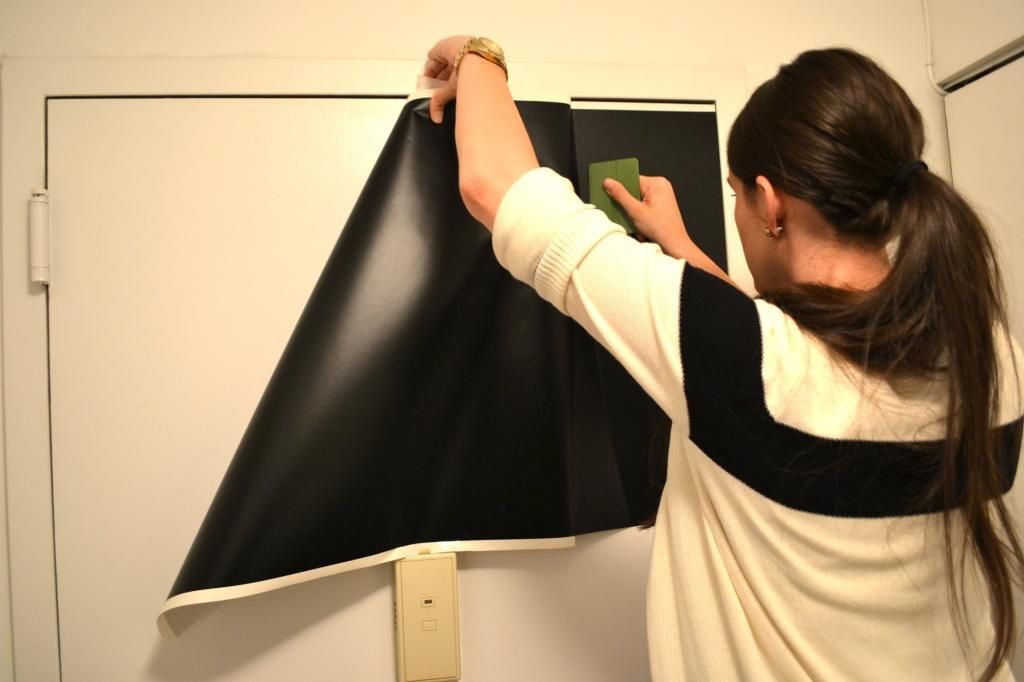 Carefully press the decal down with the rubber squeegee that comes with your order. This squeegee is very helpful, be sure to go slowly though…
Continue adding on…
And then voila! You have a chalkboard door…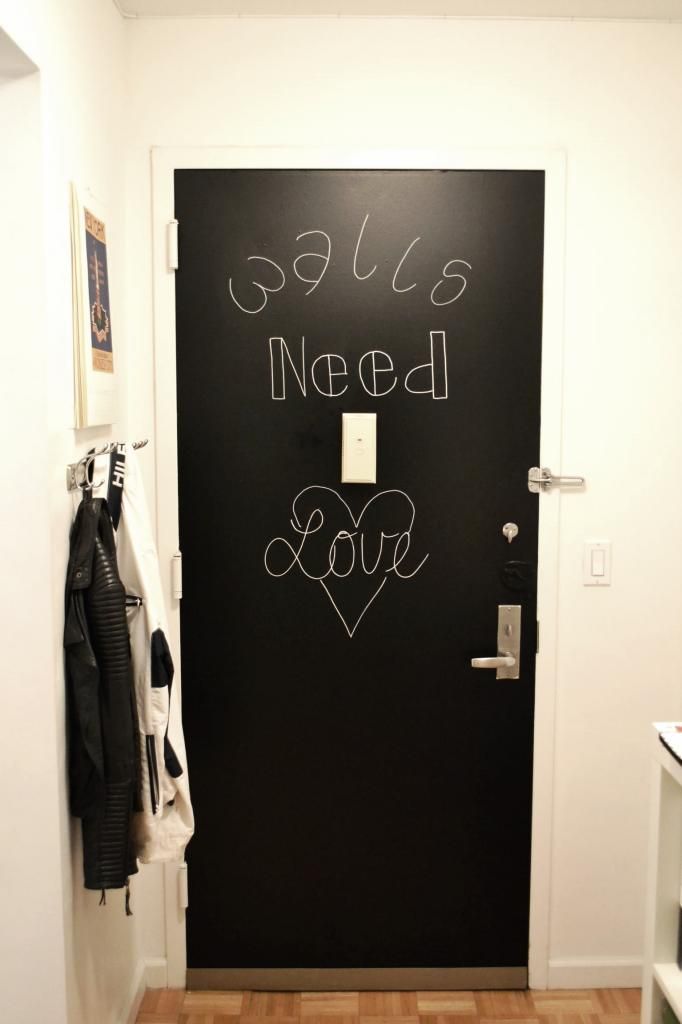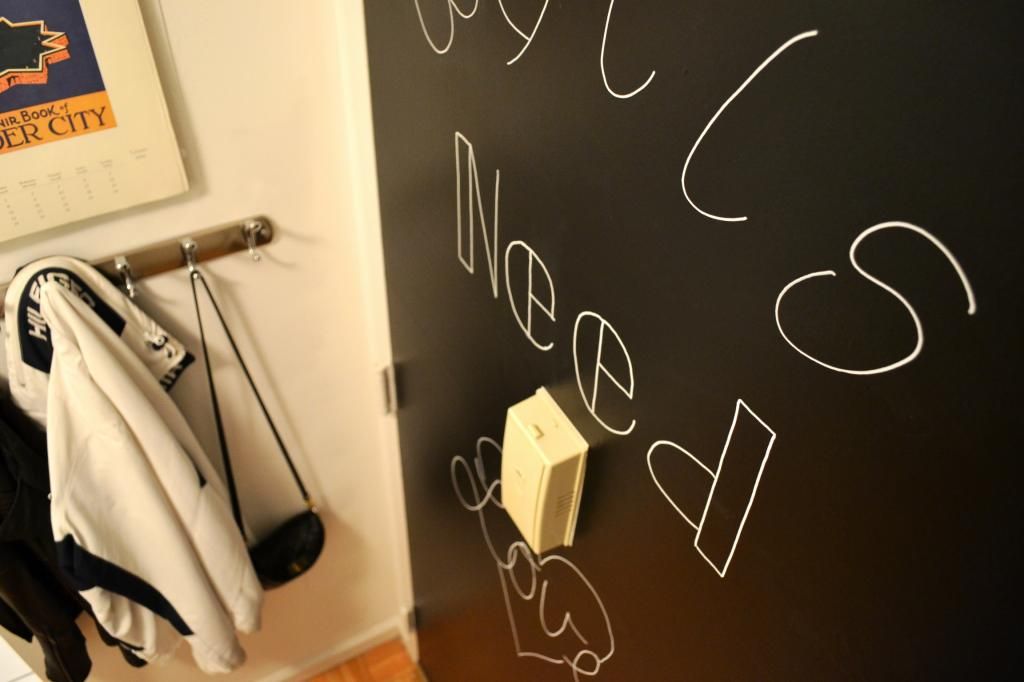 To shop for the decals I used go here! And be sure to check out all that Walls Need Love has to offer here! You will love their company, I am so glad I found them and will be going to them for more fun things in the future!
Have a great start to your week!