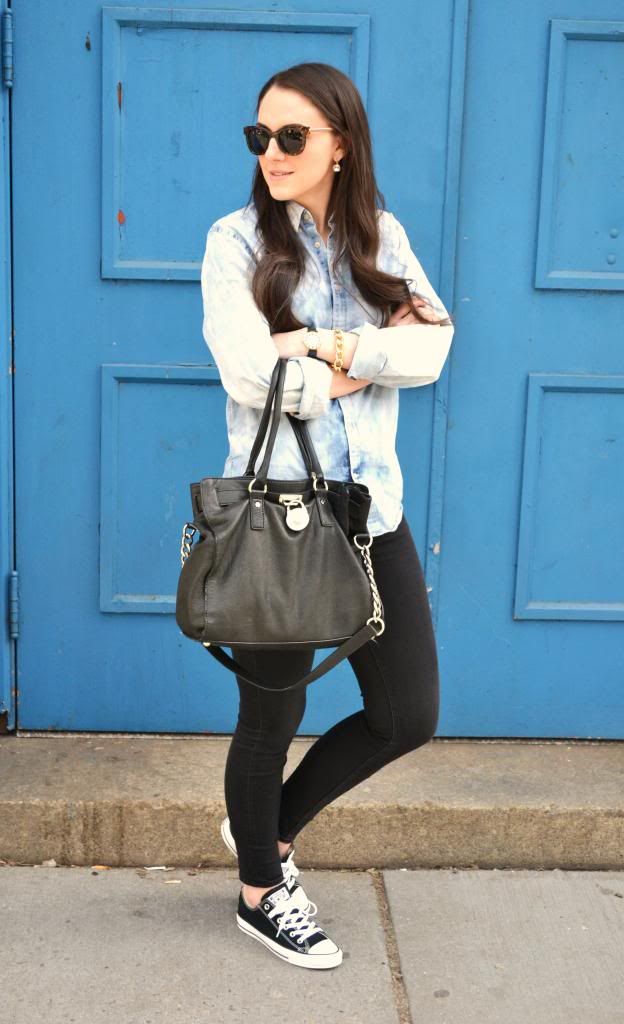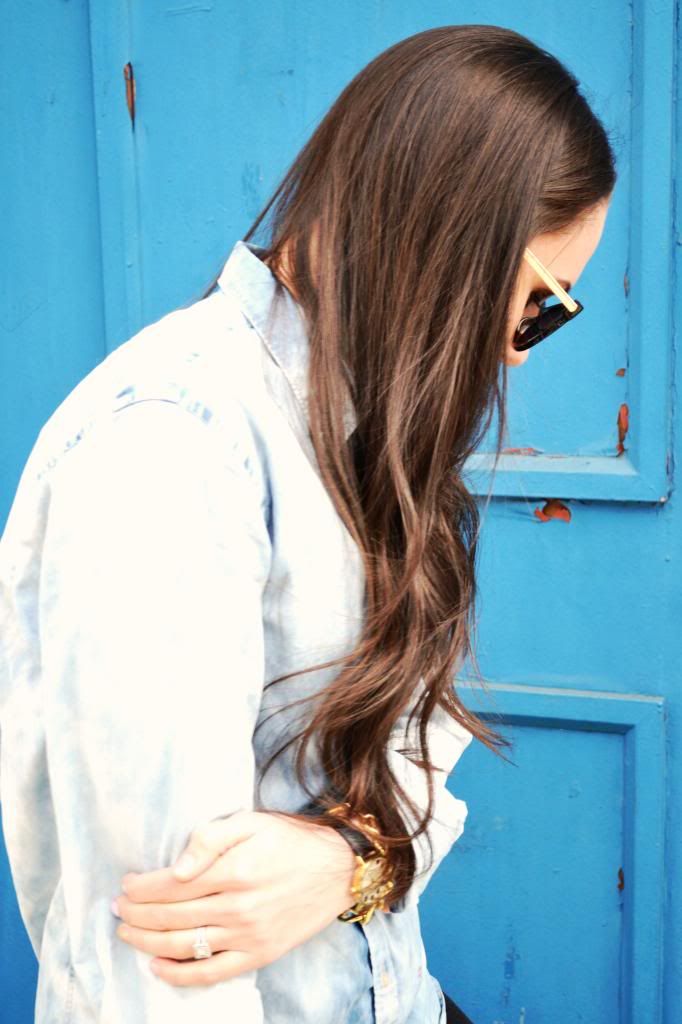 Shirt: Scotch & Soda (men's) (old). Jeans: Madewell. Glasses: ASOS (obsessed with these!). Bracelet: Taylor Morgan. Watch: Kate Spade. Earrings: Kate Spade. Purse: Michael Kors. Shoes: Converse.
I wish I could say that it was a nice spring day over the weekend, and that I got to walk around in this outfit without a jacket, but I would be lying. It is still winter over here in the city! In fact, it is snowing today (insert sad crying face). So instead I got to walk around the city looking like this…
…and that my friends, is what you call a real outfit post!
Spring, please come soon!
Love,
P.S.
You can now buy my jewelry on Lemon Stripes Boutique!