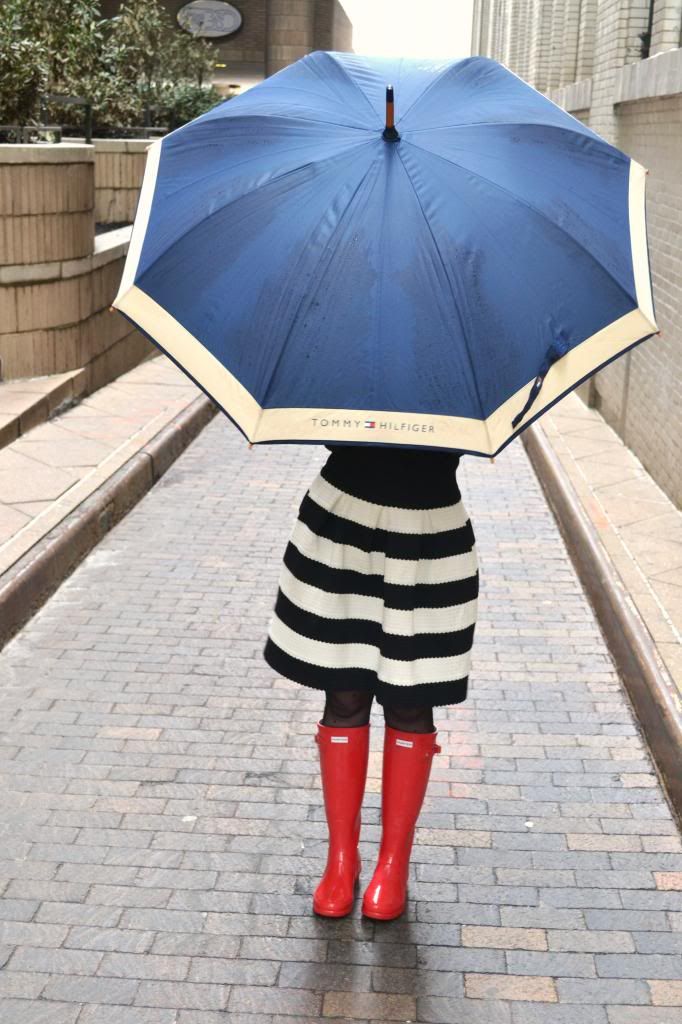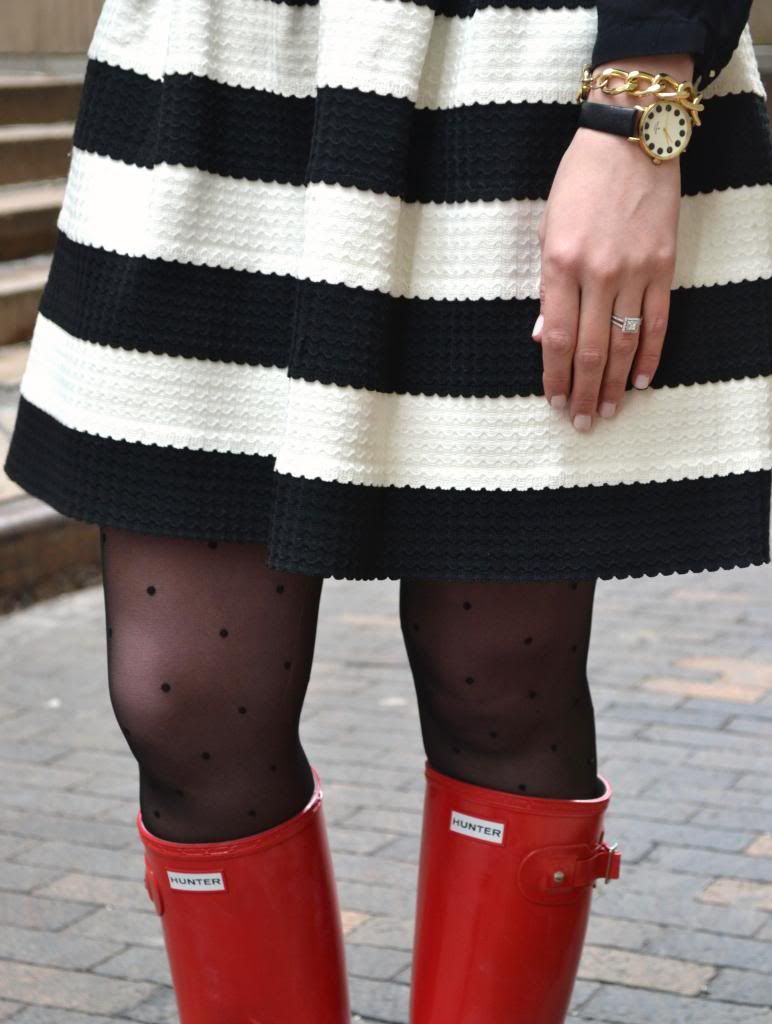 Umbrella: Tommy Hilfiger (gift from work, not for sale). Skirt: Anthro. Blouse: Zara (old). Tights: F21. Boots: Hunter. Watch: Kate Spade. Bracelet: Taylor Morgan. Lipstick: Mac "Ruby Woo."
This weekend was filled with lots of rain in the city. But I was oh so happy it wasn't snow! A sign that maybe, just maybe, spring will finally show up! To celebrate, I pulled out my new red Hunters and I instantly felt happier! Fun pops of color can do that to you, ya know?!
 Here's to brighter and warmer days!