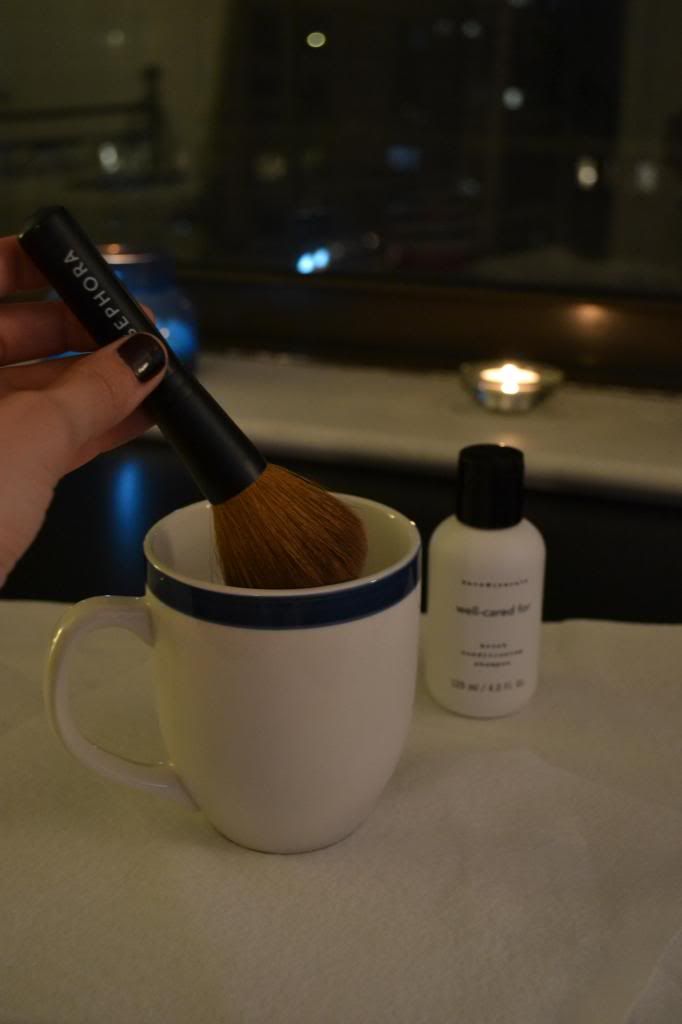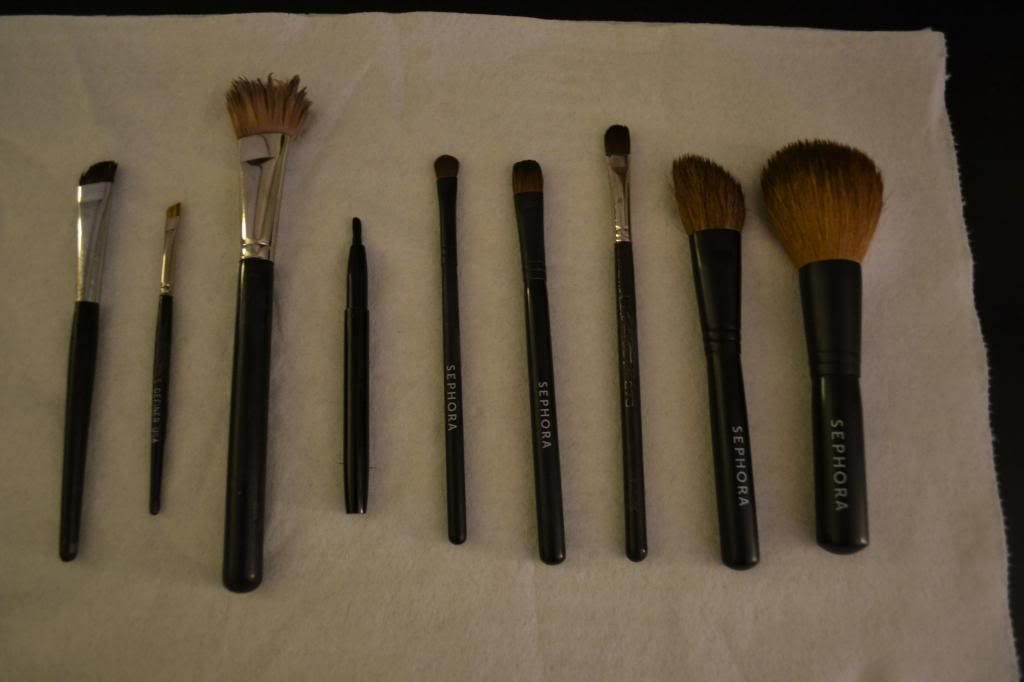 My make up brushes desperately needed to be cleaned. So I did what any girl would do these days and searched it on Pinterest. I came across a brush shampoo from bareMinerals and decided to give it a shot, and I am so glad I did! There are lots of make up brush cleaners out there, but I really liked how this was an actual shampoo rather than a mystery substance that looked like a household cleaner. It was easy to use and odor free. And for $14 bucks it's a no brainer!
To use, you simply fill a cup up with warm water, add a dime size of the bareMinerals shampoo into it, and place your brush in there to soak. Another way to do it (which I preferred) is to wash it by hand under warm running water with the shampoo on the brush. This way you can really get into the brush and get all the dirt out.
After either method, you reshape your brushes by hand and lay on a towel to dry over night. In the morning it felt like I had brand new brushes! I highly recommend this make up brush cleaner to anyone looking to clean their brushes. You can shop this bareMinerals brush shampoo here!