Tucked away in The Market here in NYC, is an adorable nail art place called Akiko Hair & Nail. Last weekend I had the pleasure of getting my nails done at Akiko and loved it! Akiko is unique because they don't just offer your everyday manicure, but beautiful nail art. I couldn't go to crazy for work and such, so I kept it more simple with a gold stripe. But the work they can do is amazing! I really love how my nails turned out….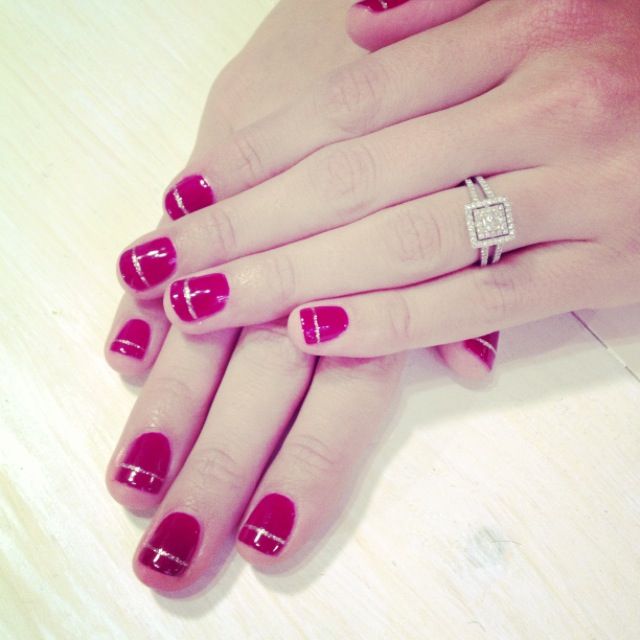 Be sure to check out this hidden gem on Bleecker inside The Market.
You will love your nails!