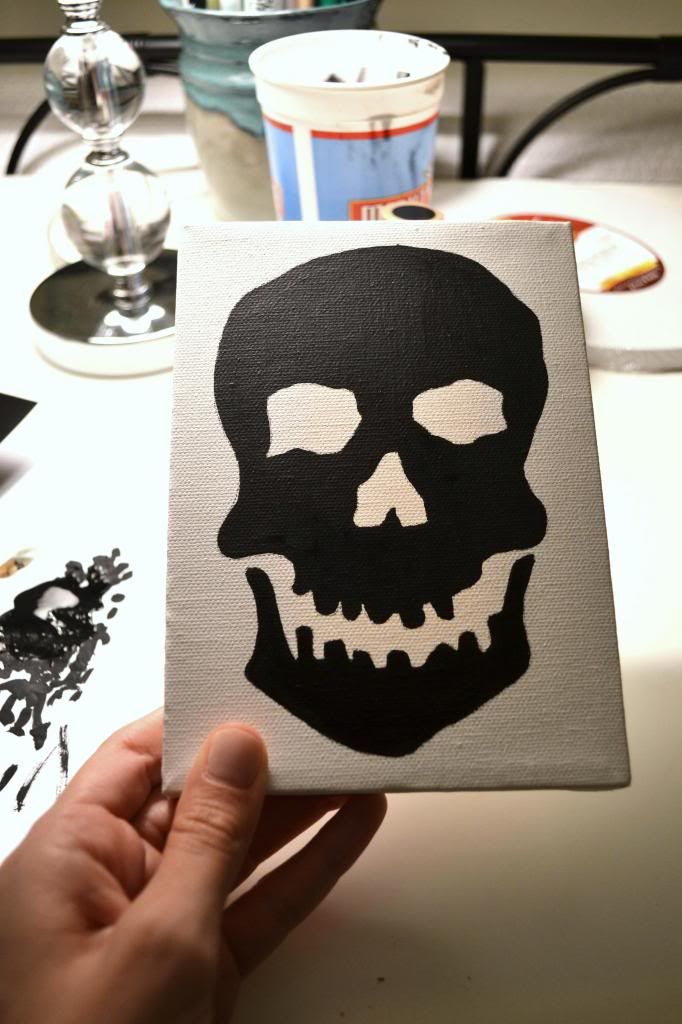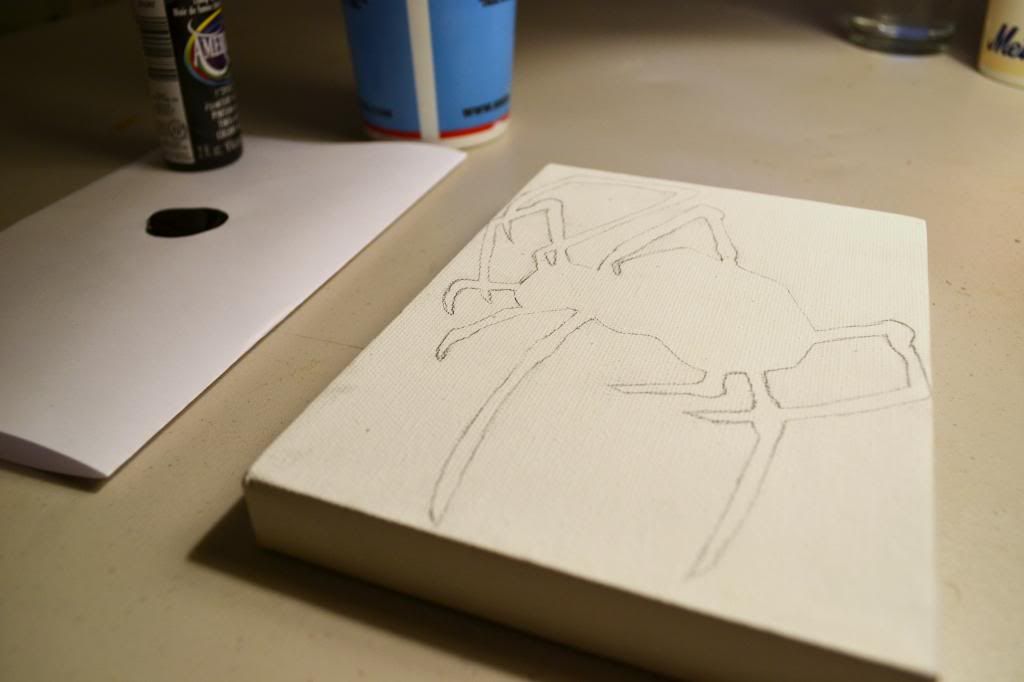 Over the weekend the Halloween decorating bug bit me and I decided to paint some Halloween "creatures" on white canvases. I drew up a skull and a spider and hung them by our front door…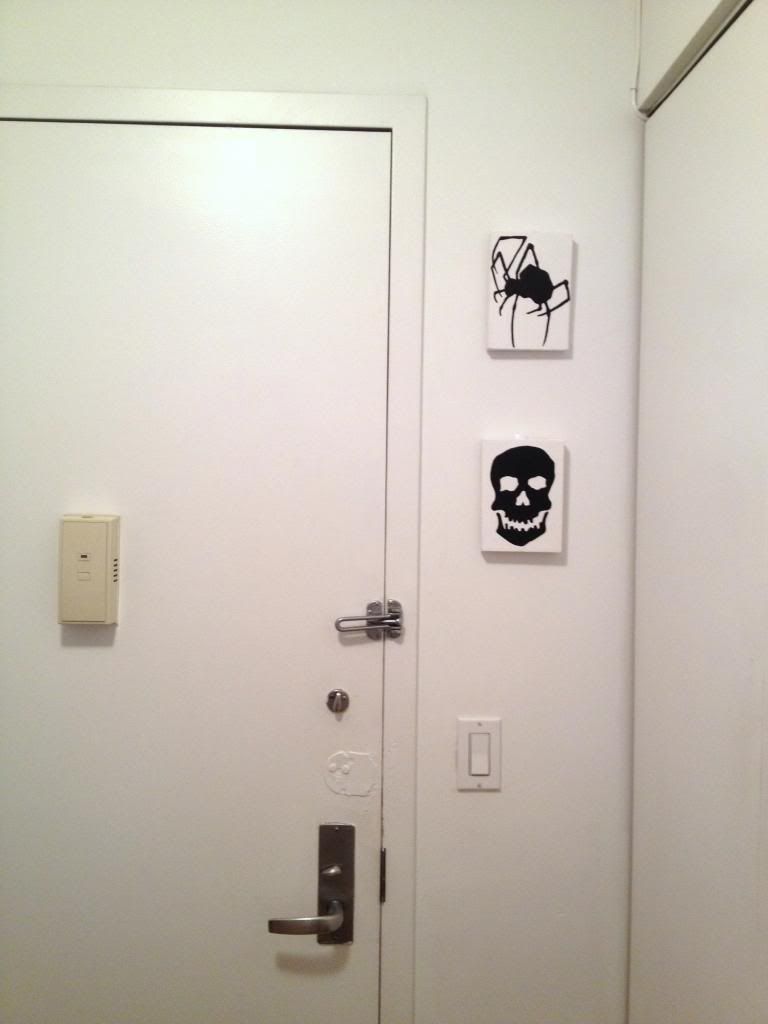 This project cost a total of $8 dollars with all the supplies. I am on to other fun Halloween crafts this week and will post pictures of those later!
What fun Halloween decorations are you putting up this year?!