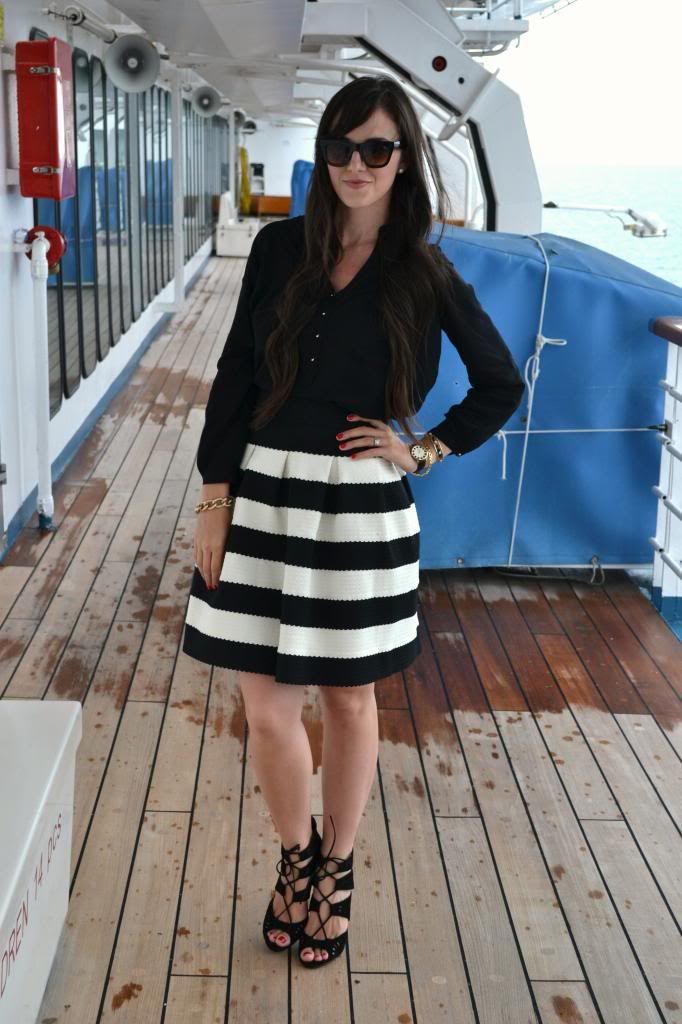 Top: Zara. Skirt: Anthro. Heels: Zara. Chain Bracelet: Taylor Morgan. NYC Bracelet: C Wonder. Watch: Kate Spade. Sunglasses: Forever21. 
If there is anything I hope to be remembered for someday as a designer, I hope it's my love for black and white. When people see black and white, I want them to think of Taylor Morgan.
Especially when it's in a stripe!
That's the goal.
Be sure to shop my jewelry
here!