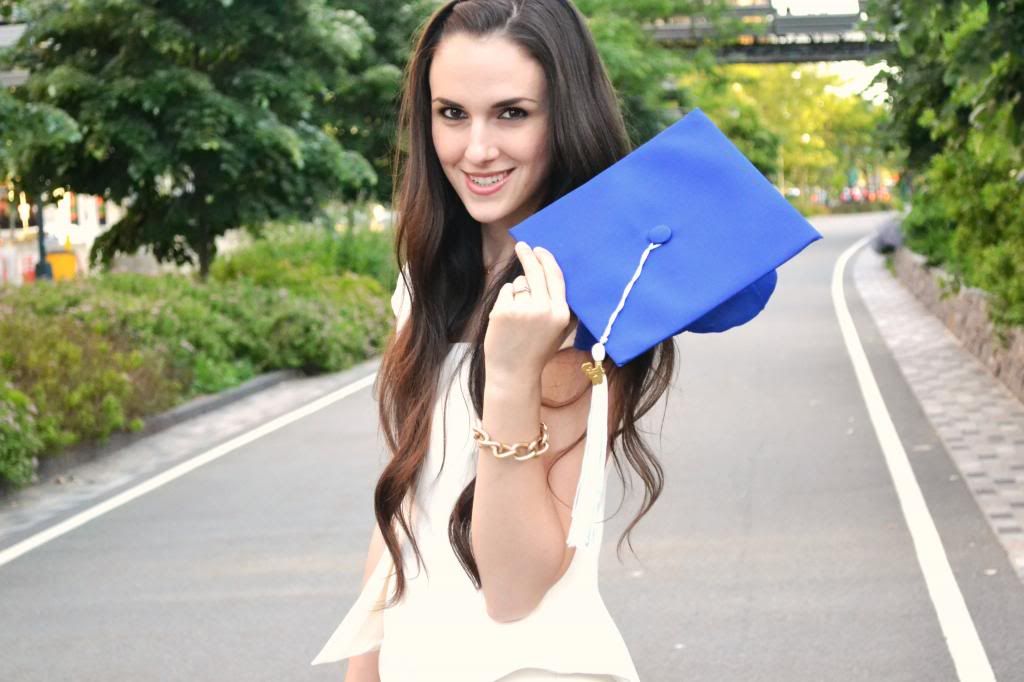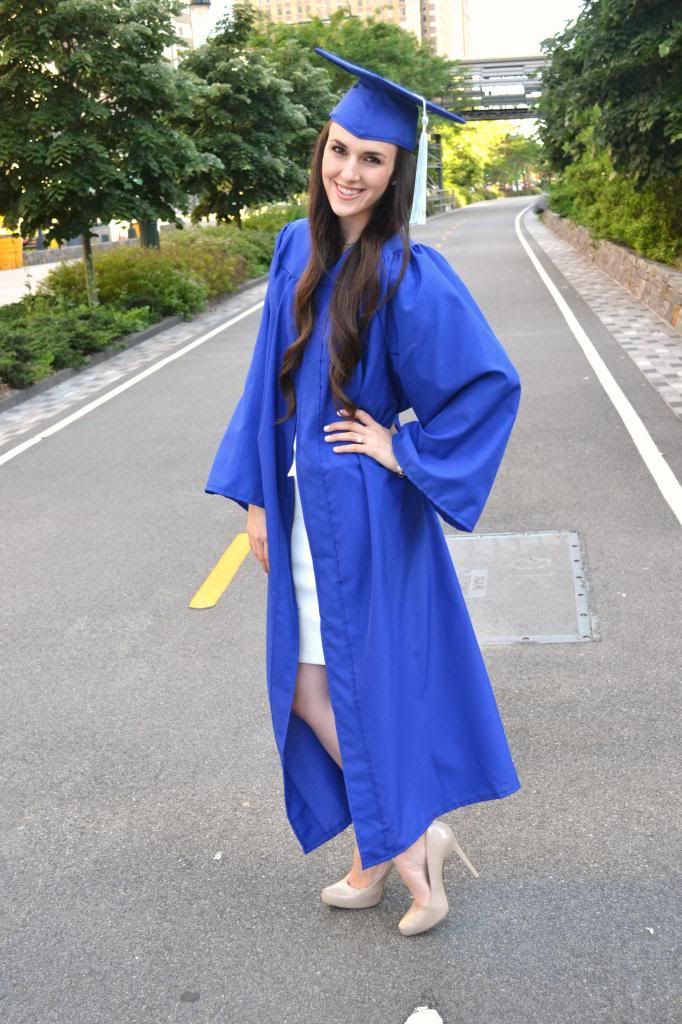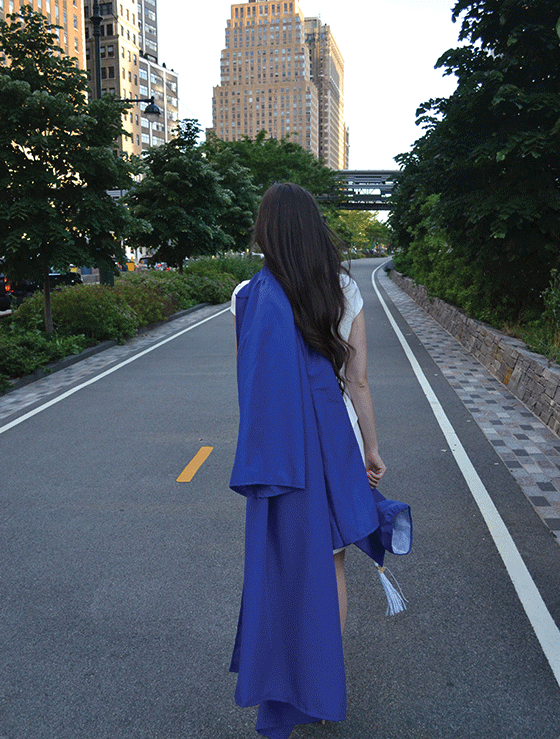 Dress: Zara (old). Heels: Rachel Roy (old). Bracelet:

Taylor Morgan

. 
Celebrate good times, come on! (let that song play in your head as you read this post!). I am so happy to report that I graduated from FIT with my degree in fashion design! Yahoo! It feels so good to finally be done with college and onto really starting my career. I graduated May 23rd and had lots of family in town to celebrate, it was so much fun! I felt so loved! (Thank you to all the friends and family who took the time to send sweet cards, meant a lot!)
I would be lying if I said I have been enjoying some down time since graduation, I'm not the best at relaxing. I am pretty sure FIT is partially to blame for that. But, with each passing day, I relax a little more, slowly but surely.
I have been applying to lots of designer jobs, going on interviews and finally getting around to my spring cleaning. Things are back in order and I feel ready to start my career! I have had some great interviews this week that make me so excited for the future and what is to come. And of course, I am so happy to be back to blogging again! I'm sure you all missed me terribly (I kid, I kid!).
Change is in the air, I can just feel it!