As most of you saw on my instagram, I had a fabric crisis the past two days. I had taken my fabric to be professionally fused in the garment district and they ruined my fabric. They don't speak very much any english at this place, so they make you stick tape on the side you don't want fused, cause once it's fused, it's fused and there isn't anything you can do about it. Anyways, they forgot to take the tape OFF before they fused it and the tape melted to my fabric. My heart SANK when I saw it…
After a long day yesterday running around the garment district, first seeing if I could buy more of my fabric (which I couldn't cause it was sold out), then running over to the fusing house that made this mess in the first place to yell at them and get my money back, I finally figured out a solution. I demanded the guy at the fusing house give me the roll of tape he used to ruin my fabric, he was kind enough to give me a few pieces cause it was the least he could do, literally the least. When I got home I used the stickiness of the tape to lift up the tape stains on my fabric and it worked so well! Crisis averted!!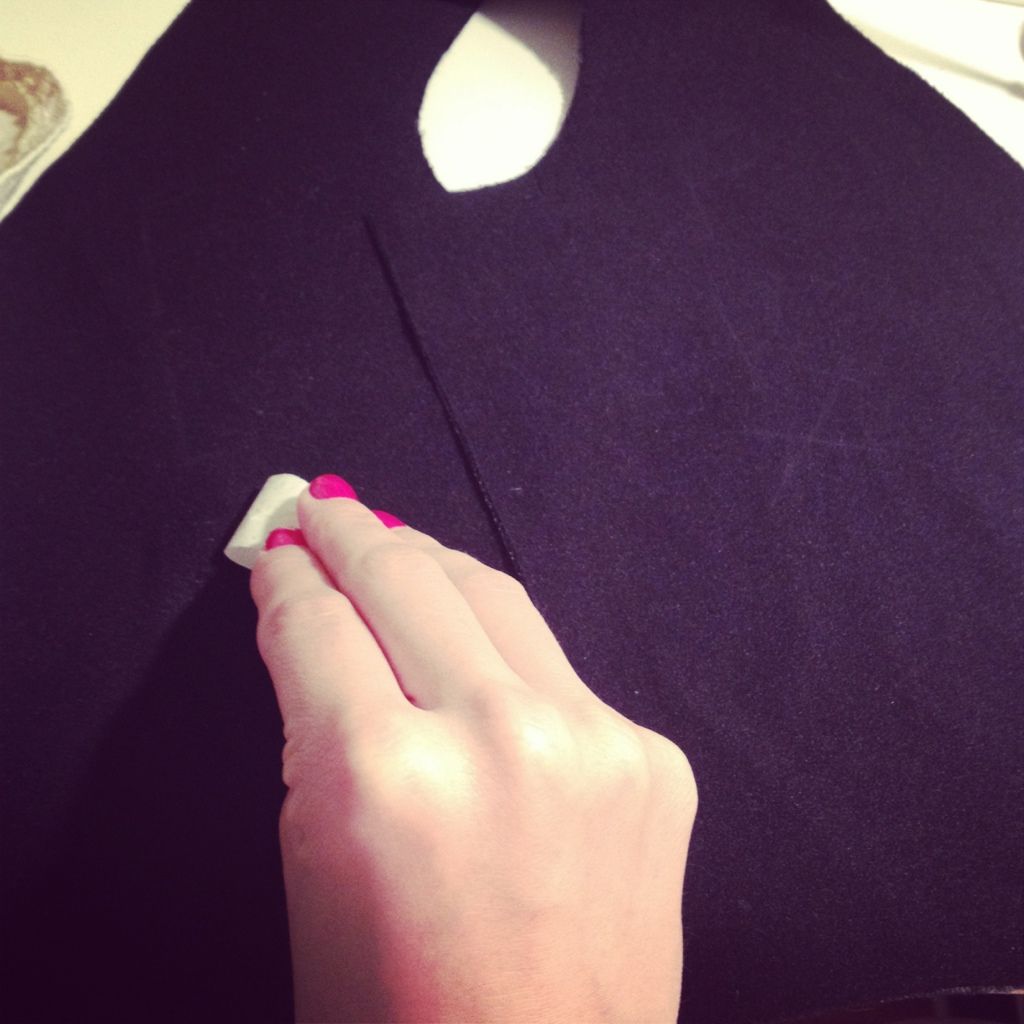 This dress is for our final show and it is due Tuesday, so you probably won't be seeing/hearing much from me while I go into sweatshop mode. I am just grateful I don't have to start from scratch with new fabric! In the wise words of Tim Gunn, you just have to "make it work!"
See you soon!