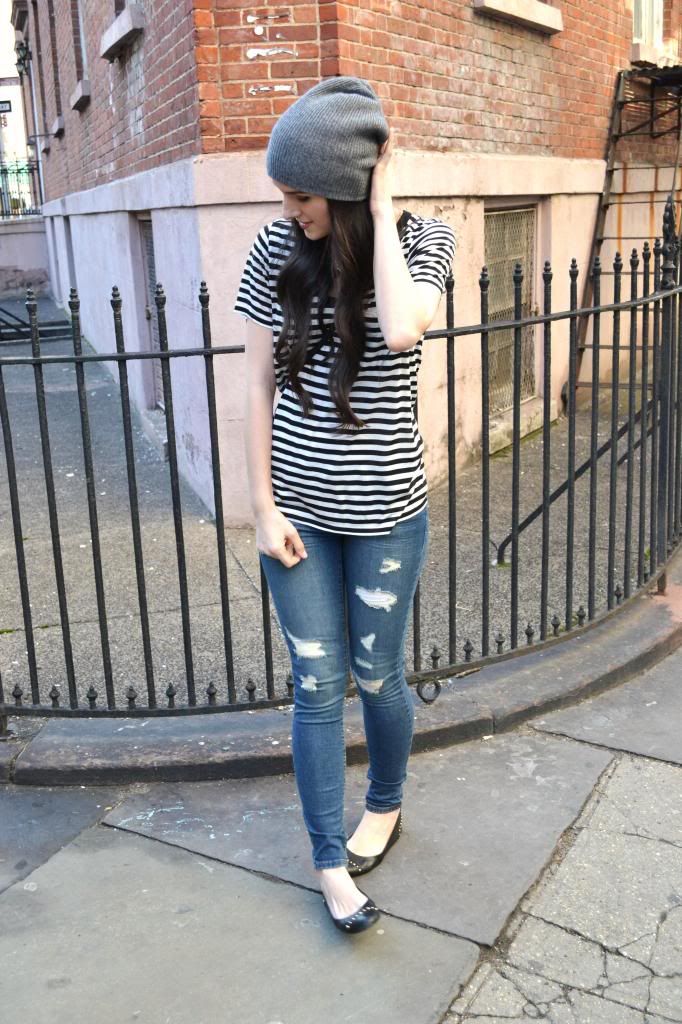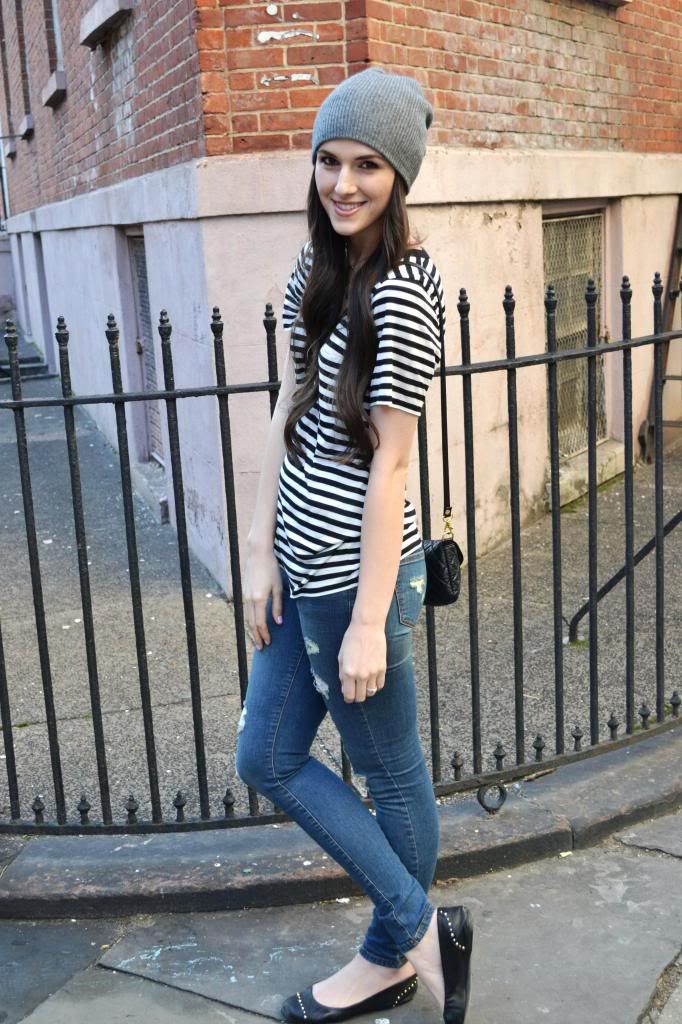 This past weekend Club Monaco invited me to preview their sample sale before it opened to the public and I
loved
it! The deals were
amazing!
If you live in NY you need to go check out their sample sale this week at Clothingline. Details
here.
I scored this beanie and perfect T. I just love the length of the shirt and sleeves. I would have bought 20 if they had it in other colors. The cut really is perfect, well done
Club Monaco, 
I just love you.
Here is a fun fact for you…I am standing in front of the dispensary that Edgar Allan Poe was treated at way back in the day. People that live around this old dispensary claim to hear noises from it late at night. Glass shattering, people talking, etc. And here's the kicker, it's totally abandoned. Freaky creepy! Gosh, I love all the history here in NYC, there is no other city like it.