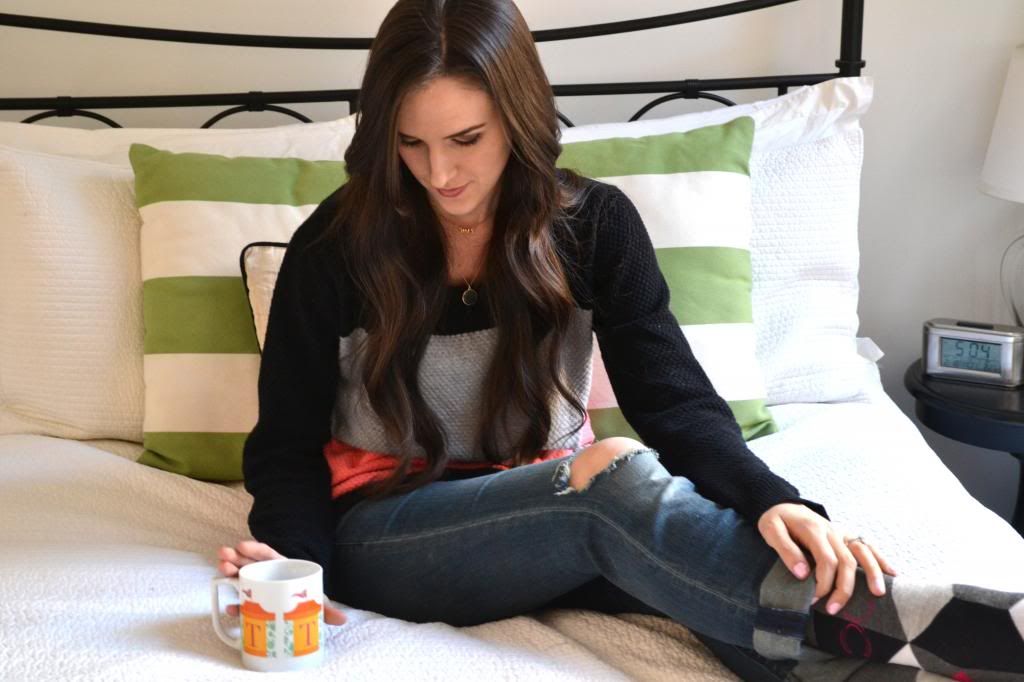 Lately I find my thoughts consumed with where I will be after graduation this May. It's exciting and a little scary all at the same time. I find myself filling out lots of applications and sending them on their way hoping that maybe, just maybe, someone will take a chance on me.
Chance.
That's what all of us need at some point in our life. Just someone to see something in us and give us a chance to reach that potential that is inside of us. I just wish I knew who that person will be for me. Or maybe it's no one at all. Maybe I will just do my own thing from the beginning. I don't know. But I know He knows, and that is where I find my comfort in all this confusion. How grateful I am that I have a father in heaven who has my best interest at heart and is guiding me to exactly where he wants me.
I feel like I am in a weird limbo when it comes to jobs. I know I can fulfill all the "responsibilities" or "qualifications" that lots of these applications have on them, but I don't have the 5+ years of experience they want. It seems that everyone wants someone with years of experience for jobs that really should be entry level. And then I go the other route and apply for internships, but then I can't get those because I am graduating and only students can have them. So where is the place for the newbies?! It's tricky and I just want to know how this all works out. I know it will work out better than I could have imagined, because it always does, I just can't wait to see how it all unfolds.
It's a whole new chapter in my life that is about to happen. And if I had to guess, I think it is going to be one of the best. Change is good because growth comes from it. I am ready to apply everything I have been learning from FIT. It's time. And I am excited to gain real life experience in the industry.
Then there is this blog.
I started it at the end of 2009 to journal my journey of going after my dreams to be a fashion designer. I hoped (and still hope) that through my own story I could also inspire others to go after their biggest dreams too, whatever they may be. There are days where I don't even know what to blog about. So much is going on for me in the "real" world and some days blogging is the last thing I have time for. Blogging really is a full time job in itself. I question what to share or not to share on the blog a lot. I am always wondering what people want to hear the most from me. It is easy to get caught up in what other bloggers are doing, but I think it's most important to stay true to what you want to blog about. I feel like I am still figuring that out. And I wonder to, where this blog will go after I graduate. I really do enjoy it and have met great people through it.
I will continue to move forward in faith, praying to know His will for me and being open to hearing him answer me. Whatever it is, I know it will be the perfect fit for me. God knows us better than we realize, and if you let him, he will bless you with not only what you need but what you want as well.
Life is a crazy beautiful thing. I am grateful for all the different chapters we have in our lives and I look forward to the next one I am about to start.
P.S.
In other news, I will be launching a whole new product for Taylor Morgan this week. Two styles will be introduced this week with more to follow. I can't wait to share what I have been working on with all of you!