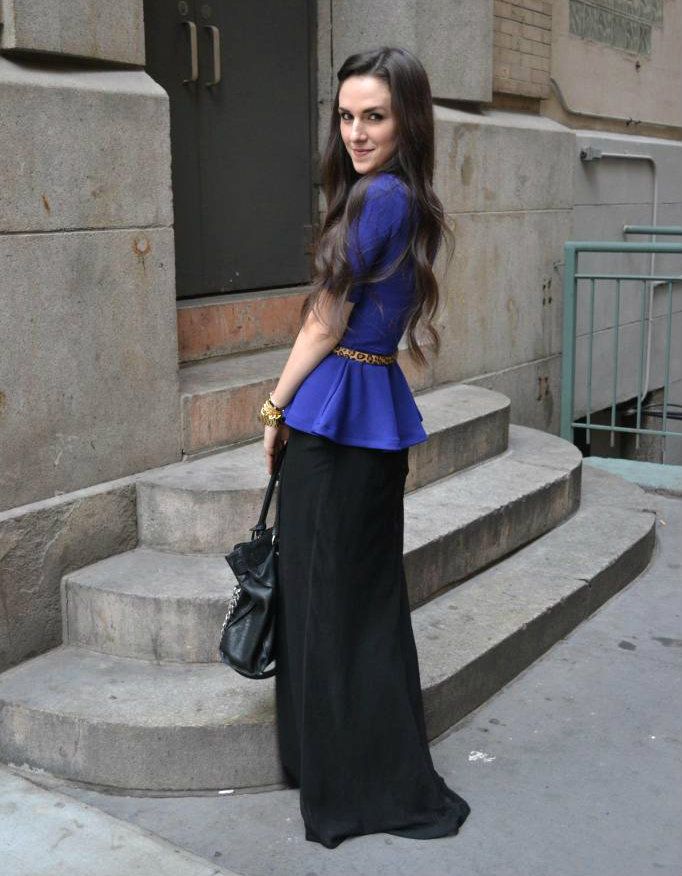 Top: H&M. Skirt: Urban Outfitters. Belt/Leopard Cuff:

C Wonder

. Chain Bracelet:

Taylor Morgan

. Watch/Purse: Michael Kors. 
If only I really got to dress like this everyday right now. The truth is, it's finals time at
FIT
. Everyone is under the gun to get their garments sewn, projects drawn, etc, etc (which explains my lack of blogging!).
Most
everyday I roll out of bed at the point where I
have
to, throw on jeans, a baseball tee, rain boots, my puffy winter coat and run off to class. No make up, hair in a pony tail, you know the glamours stuff. These pictures are what I wish I looked like going to class during finals. The reality ain't cute though, I will show you soon if you dare, but don't say I didn't warn you!