Last night, on my way home from school, I found myself in the middle of the worse snow storm I have ever been in. And because of Sandy I have to walk a lot more on my commute because trains are flooded still over here, aka a long walk home with the snow owning me. It was unreal. Something straight out of a movie. My umbrella was blowing in the wrong direction, I was actually leaning into the wind as I tried to walk home and not fall. I am positive I provided lots of laughs for people passing me in cars. I found this picture to give you some what of an idea of what I must of looked like, I kid you not. Just add school bags (one of which broke mind you!) and a frantic umbrella pulling me….it was not pretty…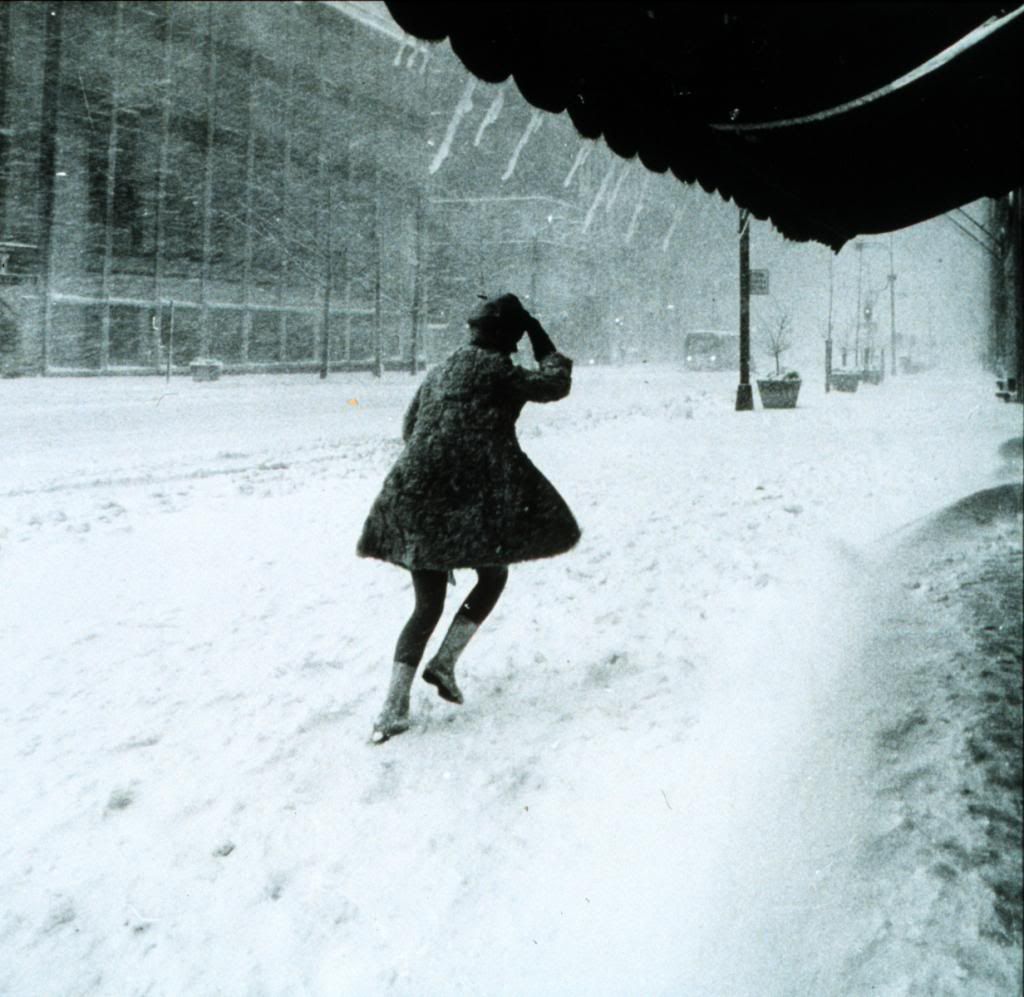 To top it off my
Steve Madden rain boots
I got just last year for Christmas have huge rips in them. These rips allowed the snow to soak and freeze my feet. My dramatic self was
positive
I had frost bite on my toes,
positive
(luckily I was wrong). When I got home to my heatless/hot waterless home I broke down! Husband was sweet and boiled water to soak my feet in but after a few seconds my feet started burning! Eventually all was well and my feet were back to just being regular cold in this freezing apartment.
Needless to say I need new rain boots ASAP. I told husband I don't care what they cost, I need them and I need them now! But I want to make a better purchase this time. I got the ones I have because I liked the style of them better than the plain Hunter rain boots (and I couldn't for the life of me understand why such a simple rain boot is so expensive). My current rain boots were $100ish and still didn't hold up, I don't want to make that mistake again.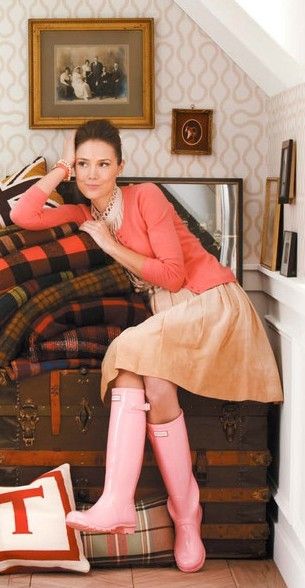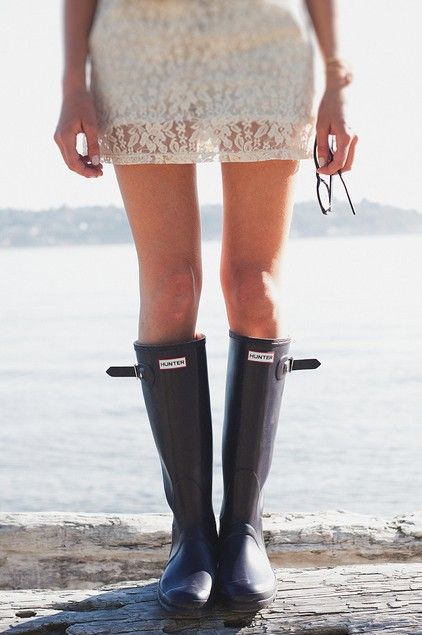 So tell me, are Hunter's worth their price? Are they expensive because they last? Or are they expensive because they are so trendy right now? Help me out please with your rain boot suggestions, I am open to any brand! 
And in case you are wondering, after the 5th time of my umbrella flipping in the wrong direction, I showed that umbrella who was boss and threw it in the trash. Ha!