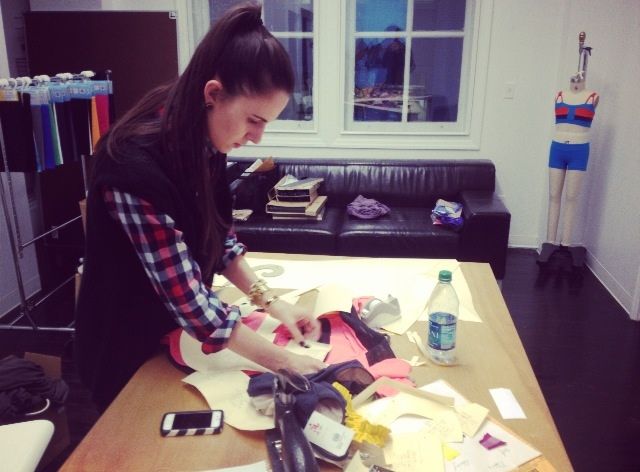 Ever wonder the process for making a dress (or any clothing for that matter)? If so, you are in luck! I don't always show my projects in detail, mostly because I am to busy to remember to photograph the process. But as the end of the semester is upon me, I am working on lots of "term garments" as we call them at FIT. It's our grande finale garment for the semester. So welcome to my "Dress Making Process" series where I will be sharing my term garment for my draping class from start to finish. I am not going to teach you how to make a dress of course, but you can see a little bit of behind the scenes on how it's done…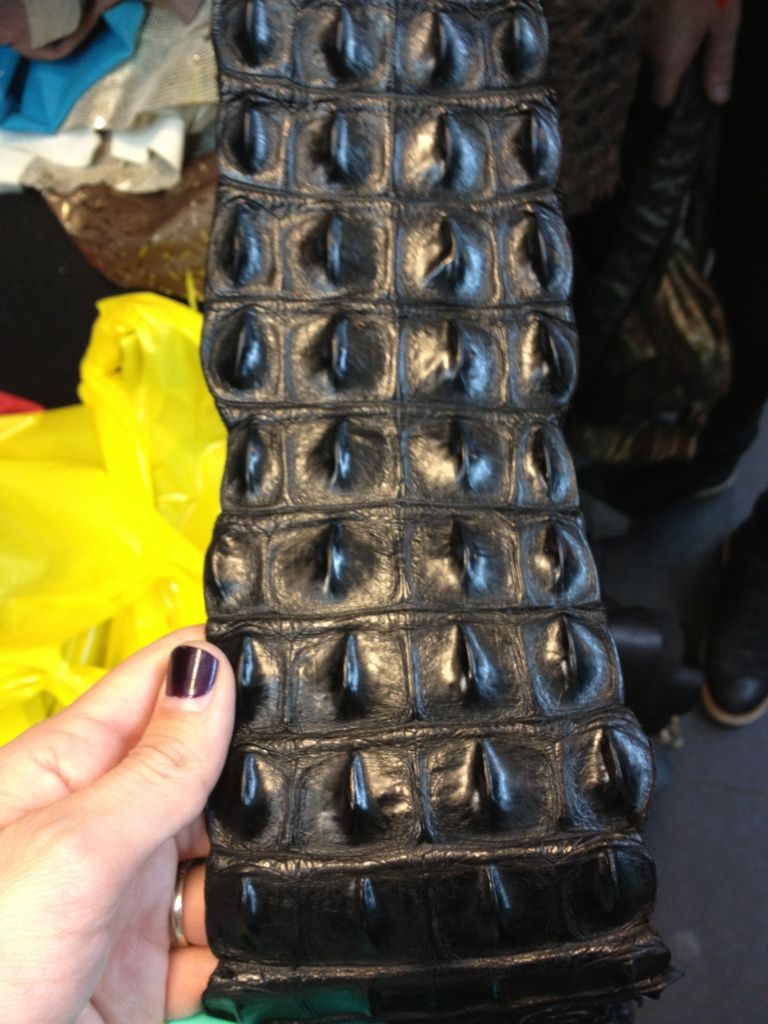 Inspiration must come first. This particular dress has to be a "soft drape" dress. I was inspired by the idea of contrasting the soft drape with tough leathers. I fell in love with this crocodile skin that I will be using for the belt. (sorry PETA friends!).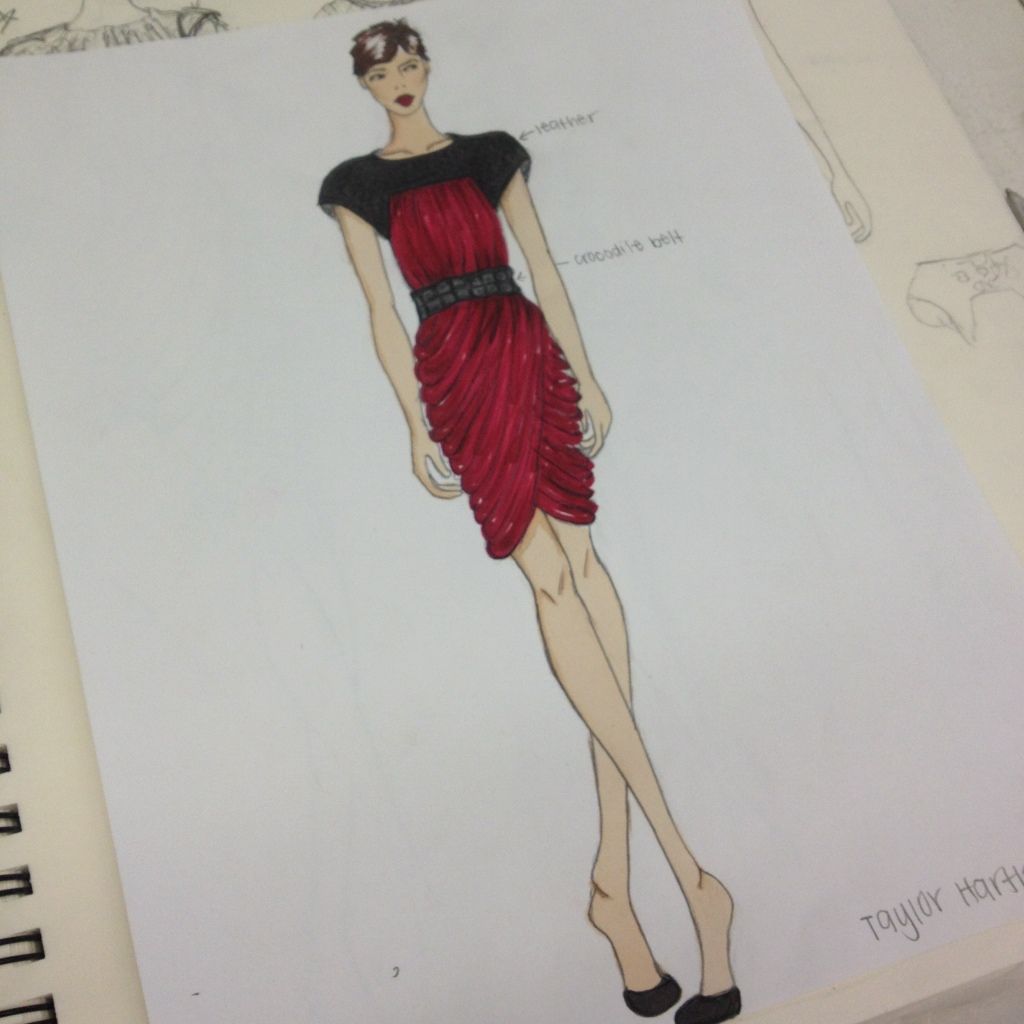 Ideas are sketched out in the beginning, but by the end, the garment almost always looks different. The real designing happens with your hands as you shape and mold your fabric. This is my starting sketch with a soft burgundy fabric (yet to be determined exactly) with a leather yoke and crocodile belt. And for the record, all my work is copyrighted. Do not steal or use, thank you :).
And then the draping begins in muslin fabric…
Once you finish a section of your drape, you need to pin the heck out of it so you can put it back up again after taking it down. Lots of marking and pinning is done to help you remember your drape.
I am really excited for this dress and look forward to wearing it during the holidays. Can't wait to share the rest with you!