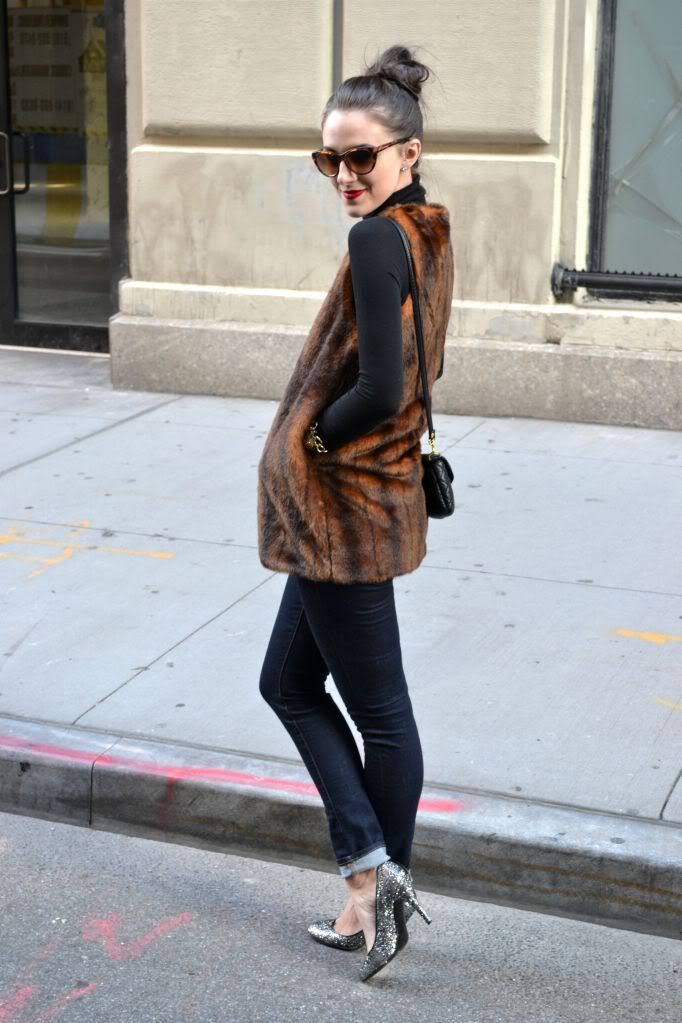 Faux Fur: Forever 21. Jeans: c/o C Wonder. Turtle Neck: H&M. Belt: C Wonder. Bracelet: TM. Bracelet: C Wonder. Purse: Steve Madden. Heels: J.Crew. Watch: Michael Kors.
Last night husband and I went to see the
Diana Vreeland
movie. It was
amazing.
Diana Vreeland was the editor of Harper's Bazar and Vogue for years and years, among other things. I find her
so
inspiring. She was never educated but made so much happen for herself. She is a great example of going after your dreams. It was just the inspiration I have been looking for. I feel a new sense of drive and determination. I feel inspired to think outside of the box more than ever. If the movie is playing in your city go see it! She will crack you up and inspire you all at the same time!
"I love leopards, don't you? Who would want to live in a world without them?" 
-Diana Vreeland