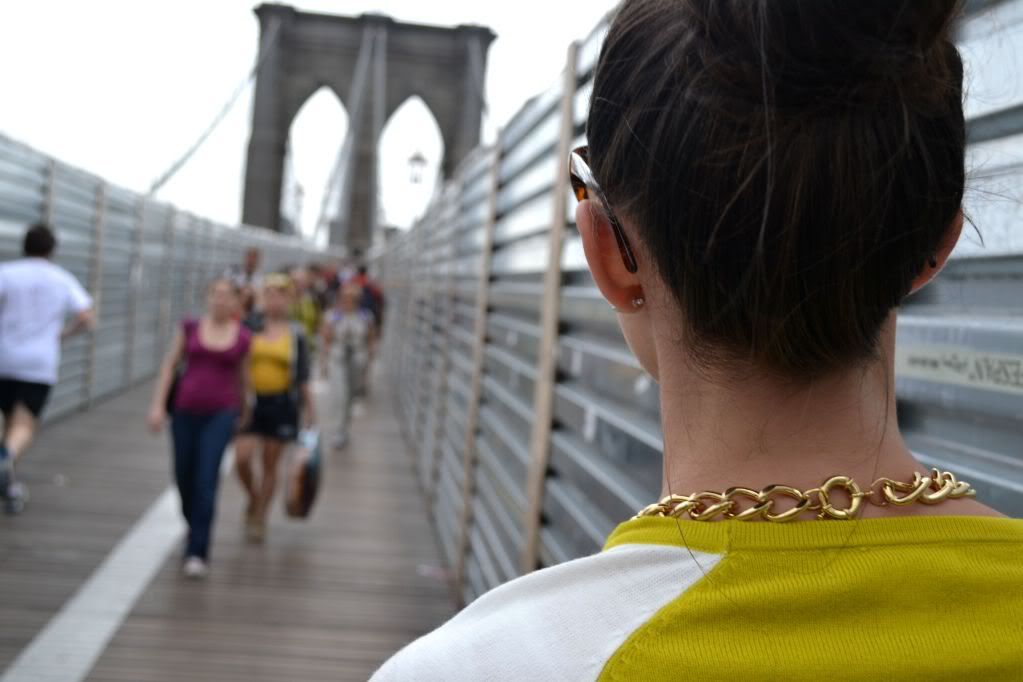 Yesterday for Labor Day the hubs and I decided to walk the Brooklyn Bridge for the first time. I can't believe we have never done it until now. Before we went I spoke with my cute "Papa"
(aka Grandpa)
and told him we were going there. He then told me the sweetest story about the bridge…
The architect of the Brooklyn Bridge became very ill while designing and building the bridge, so ill that he was on his death bed. His sweet wife took lessons from her dying husband on how he wanted the bridge finished. She learned math she never knew, and so much more. Mind you, this was in the late 1800's when women didn't really work, yet his wife was willing and brave enough to step up to the plate when her mate needed her most. Under her direction the bridge was finished. Her husband was home sick in bed for the opening ceremony, but she was the first one to walk the completed bridge that opening day.
This story touched my heart and reminded me how sweet love really is. Husband's and wives are literally team mates, the other's half. We have each other's backs. I love that his wife did this labor out of love for her husband when he needed her most. She helped him complete the biggest project of his career.
It reminds me of how my own team mate and other
(better)
half moved to the city for me to help pursue my career and dreams. To say my husband is supportive of me is a huge understatement because he goes above just being supportive. He is proactive in helping me reach my best potential.
I will never look at the Brooklyn Bridge the same, because now when I look at it, all I see is a labor of love. A love of a husband and wife really having each others backs. That's what life is all about, finding the one who has your back. Thank you Brooklyn Bridge for the sweet reminder that true love really does exist in this world.