I had a lot of things on my list this summer that I wanted to get done around our home before school starts tomorrow. The main thing that I didn't just want to do but really needed to do, was recover our three chairs. From afar they seemed like nice white chairs, but up close and personal they were dirty and disgusting and I couldn't look at them anymore…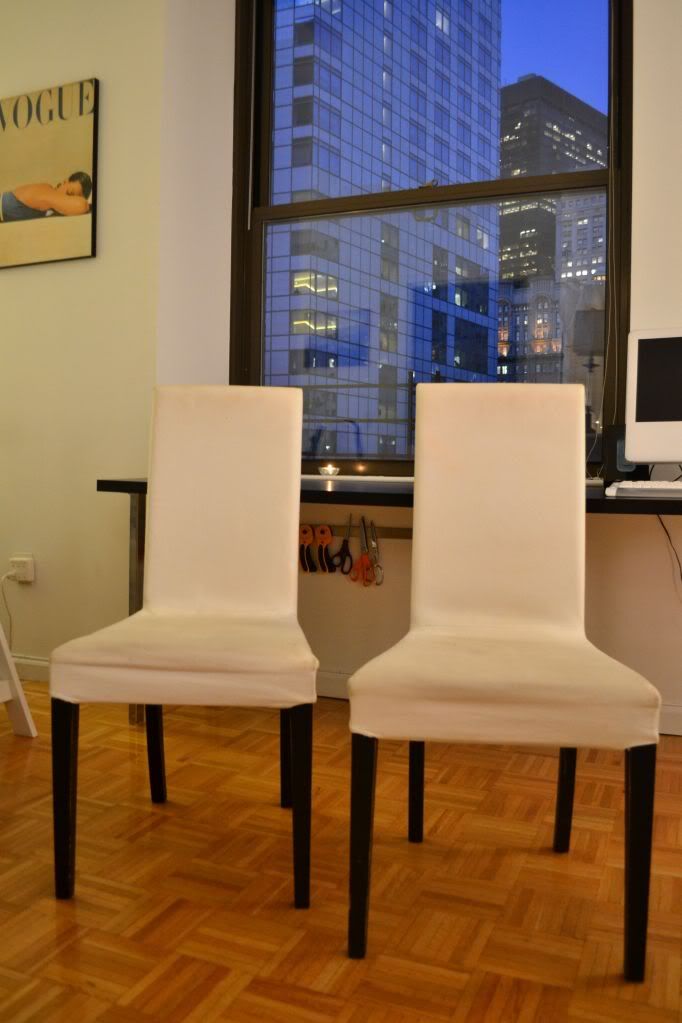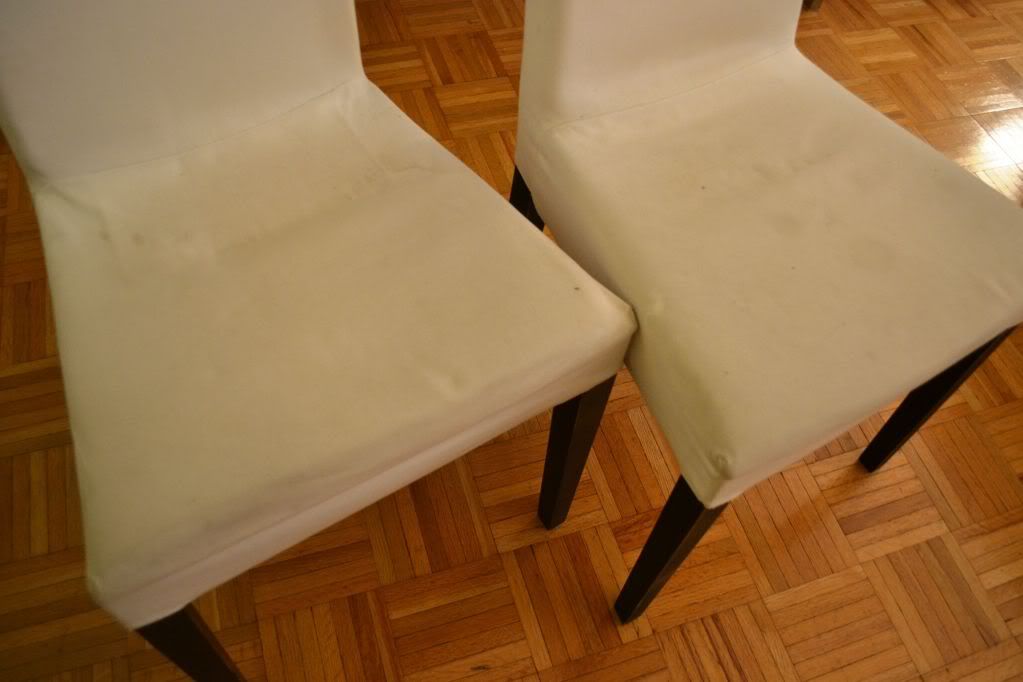 I bought these chairs from Ikea long before James and I were Mr. and Mrs. so they had a good run being white, but it was time for a change. Case in point, look how bad they were once I ripped them apart to make a pattern from them for the new covers….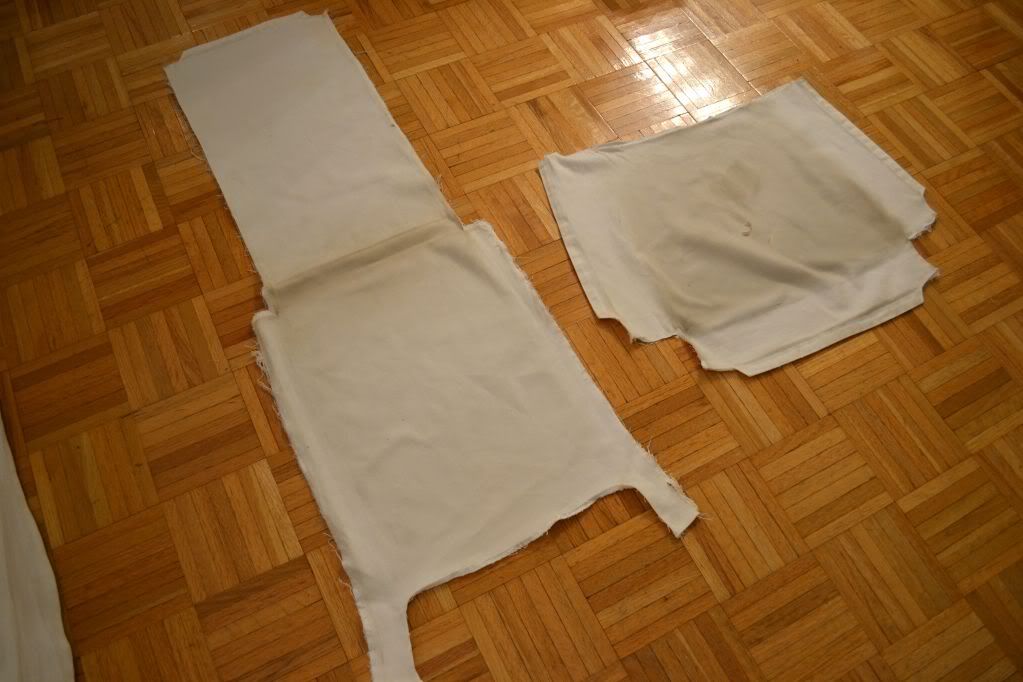 So gross and dirty, embarrassing really. But I procrastinated mostly because these are Ikea chairs and Ikea is known for making covers for
everything
. I think in my mind I kept waiting for Ikea to make cover replacements for this chair (the
"Harry"
) because I just didn't want to take the time to make them myself. Sadly, Ikea did no such thing, so I found myself hunting for fabric…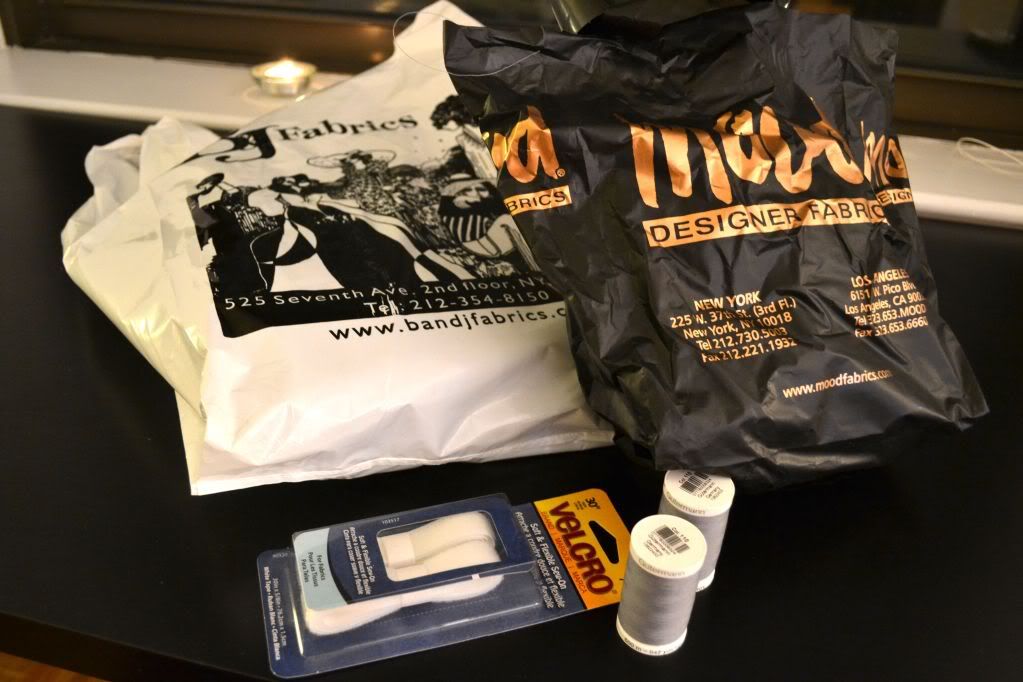 I searched all over for the perfect shade of grey for our new chairs. I ended up finding the perfect fabric at
B&J Fabrics
, another great fabric store in the city. And because I love them so much, I went to
Mood
for threads and velcro.
I started by making a pattern from the existing covers I ripped apart.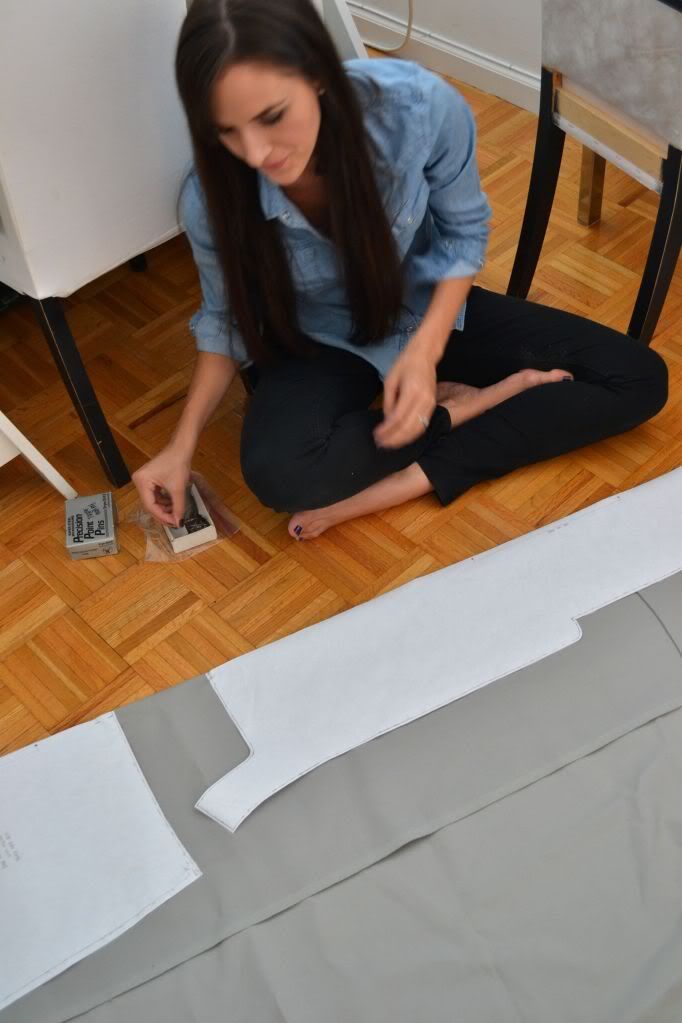 Laid the patterns out on the fabric to cut.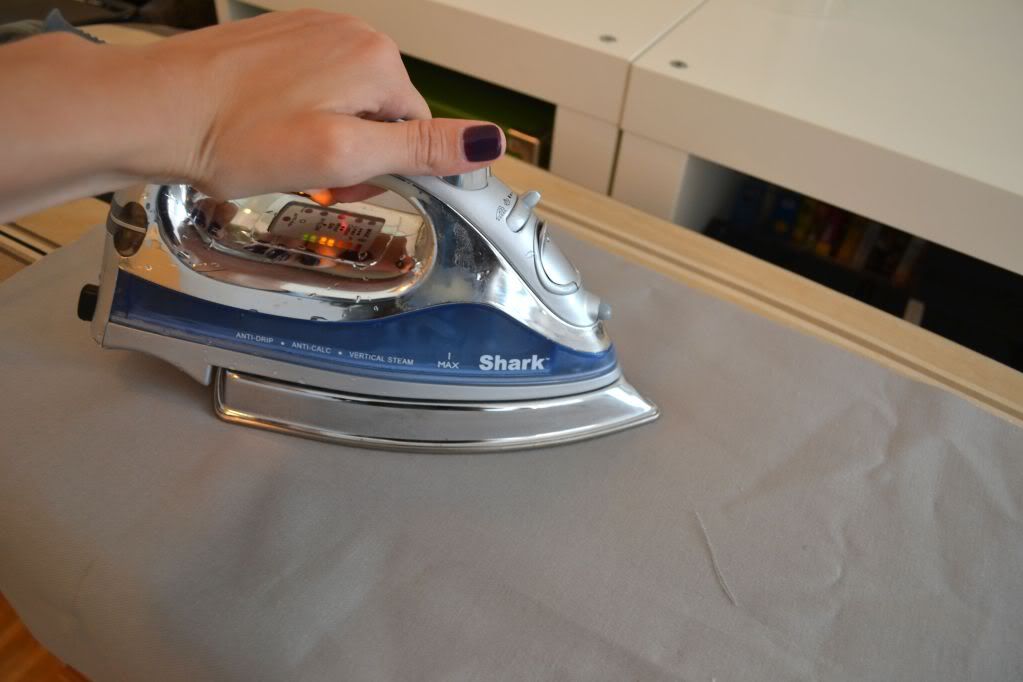 Then made sure to press everything before I sewed and continued pressing as I sewed.
 Sewing tip: your project will only turn out as good as you press it, press as you sew, don't just press at the end!
The Harry chair from Ikea
has velcro on it so that you can wash the covers. I initially planned on making my covers with velcro as well but ended up changing my mind due to the fabric I had picked. I ended up with a woven fabric that is very nice but I don't think it would hold up well with multiple washings since it is more delicate, so we ended up staple gunning the fabric to the bottom of the chairs. If I had to do this project over again I probably would have bought a more sturdy fabric than the one I did, although I do love what we ended up picking. I would suggest a twill fabric for this project.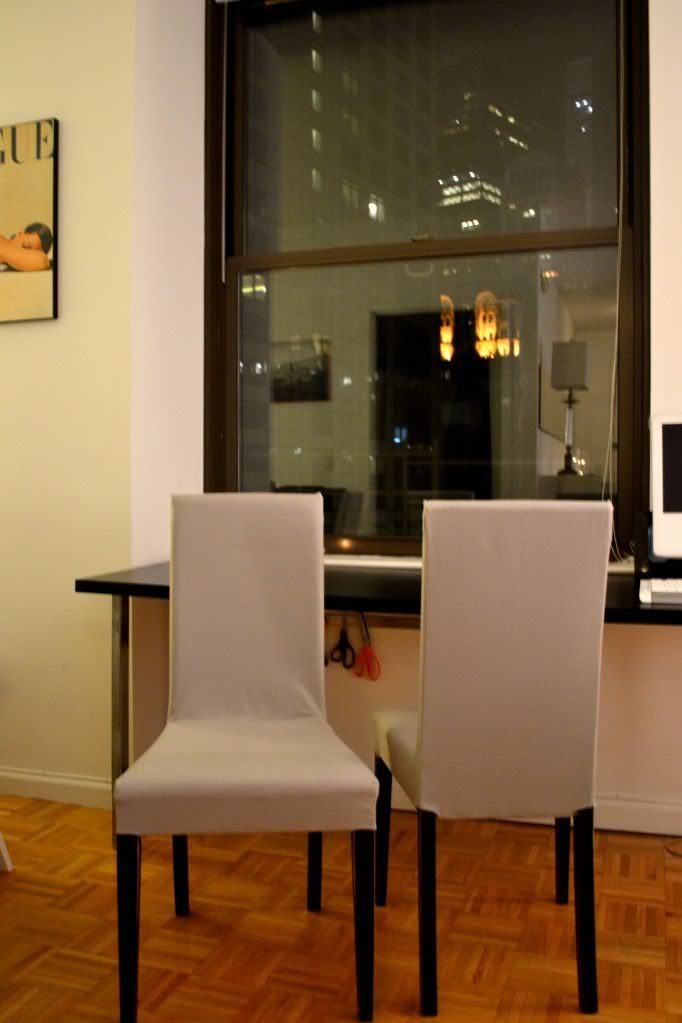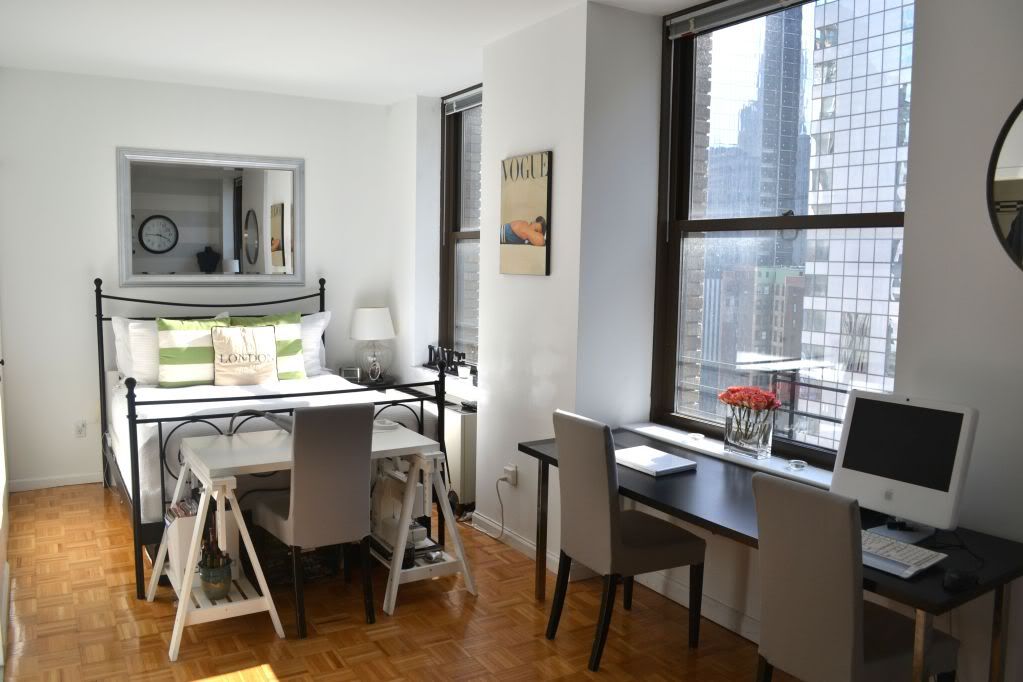 In the end though, all turned out well and I am loving our new grey chairs with black legs! We also got other home improvements done, such as painting our door (we ended up sticking with white), repainting some white walls with a semi gloss finish, hanging a floor length mirror (finally!), replacing our shower liner and so on. It feels good to get things checked off your list. I just love coming home to a pretty place don't you?!
To see a full tour of our 500 square foot NYC apartment click
here!