Fashion Star is my new favorite design show. For me it blows Project Runway way out of the water because it really makes things happen for the winner and makes their designs available in stores the next day! If you haven't seen the show, you can learn more about it here. After watching it's first season this past year, I decided that I want to go on Fashion Star and win (got to set the bar high my friends!).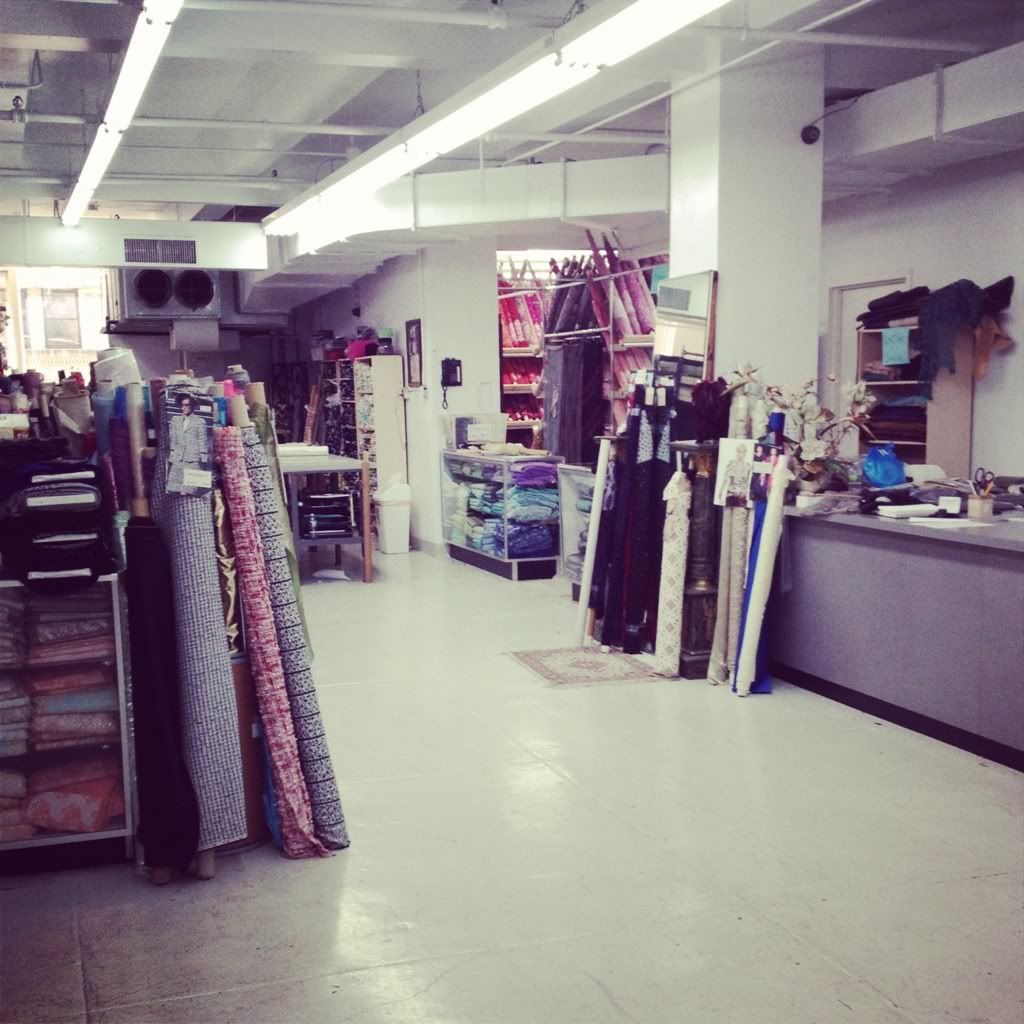 So yesterday, I was in the garment district buying fabric as usual when I ran into Kara Laricks, the winner of Fashion Star! For me, this is better than meeting any "celebrity." I approached her and talked with her for a while about the show and what she is up to. She was so incredibly nice and really took the time to talk with me (and take pictures cause I was that excited to meet her!). It was great to hear from the winner herself about the show and ask about the details of it all since I want to apply.
Kara said that being on Fashion Star was such a great experience and she encouraged me to apply for it. She said the show has been extremely supportive and helpful getting her line going. I look forward to seeing where Kara's line goes, I know it will go far. She will be debuting her collection at New York Fashion Week this fall. And as for me, I will be applying for not season 2 of Fashion Star, but season 3 after I graduate this May. Is it May yet? I can't wait!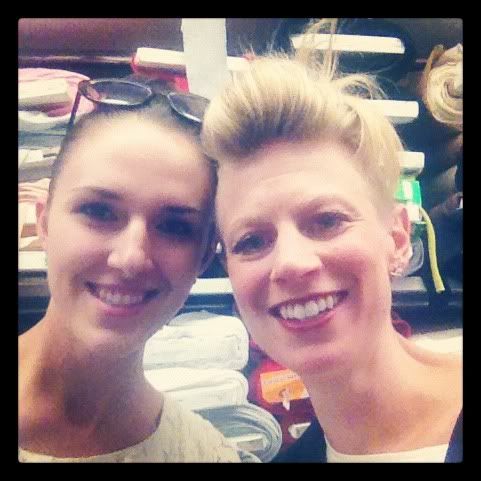 Terrible picture of me, but I don't care cause it's with Kara Laricks! Love her!