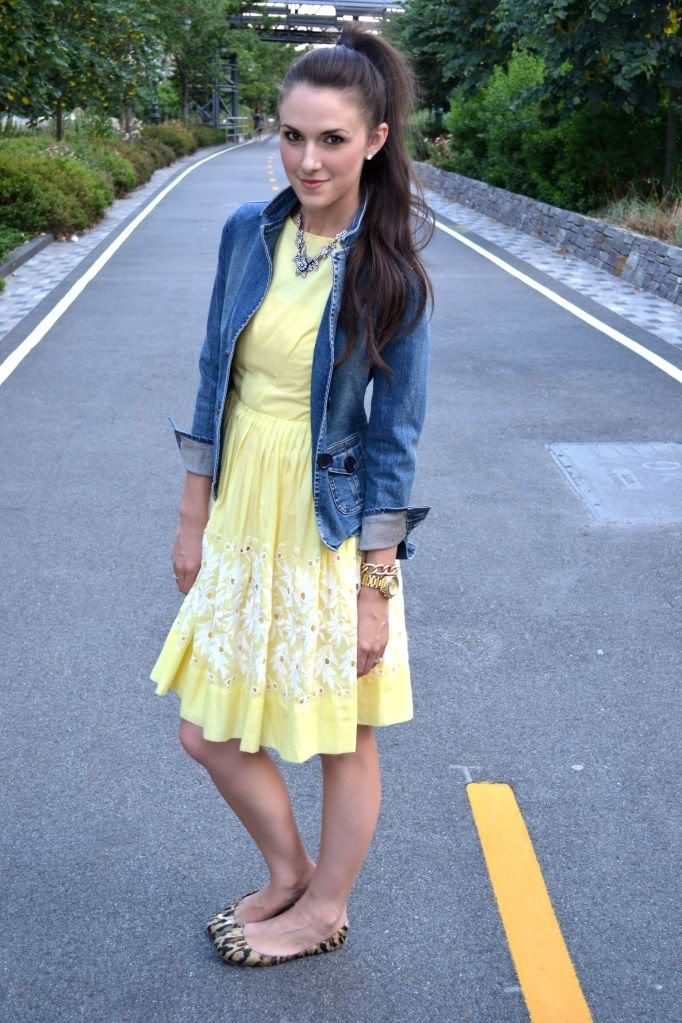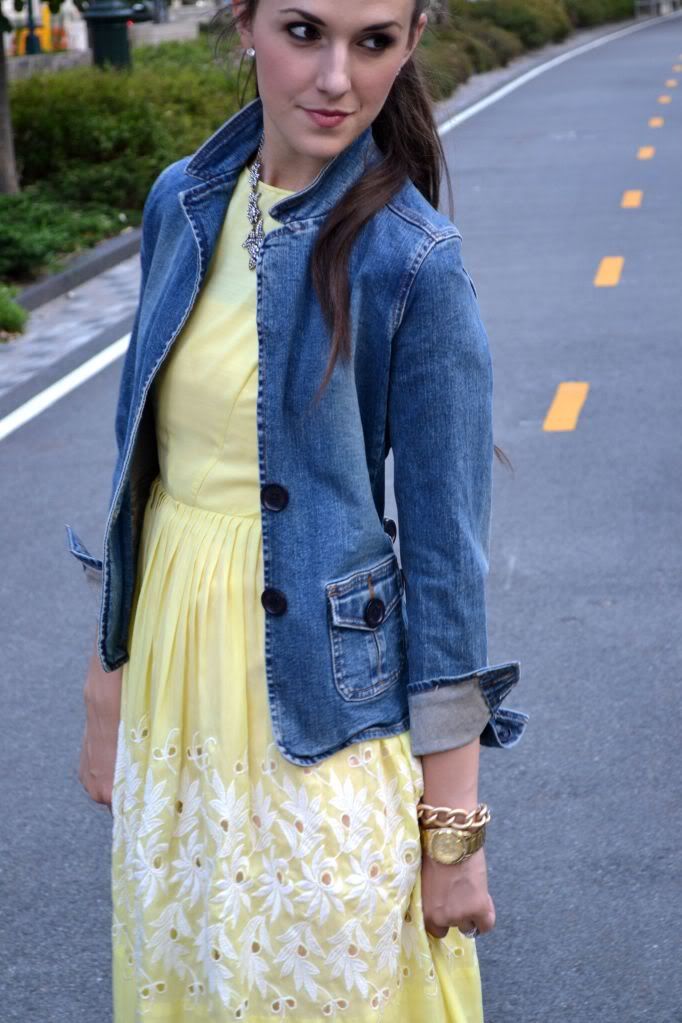 Jacket: Hollister (years ago!). Dress: Vintage 1940's. Necklace: Forever21.

Chain Bracelet

: TM. Flats: Banana Republic. Watch:   Michael Kors.
The time has finally come for our cruise to Mexico! Most of the fam is going and we are so excited, my family is a riot to cruise with! And this isn't just any cruise, but an extra special one. My cute
Uncle Andrew
(who is like my big brother since we are just a few years apart) owns a dance competition company called
Celebrity
. Every year they do their nationals on cruise ships. That's right, it's going to be a boat full with thousands of dancers! This is the first time that the entire family will be on one of his cruises all together. It will be amazing!
So I am off tomorrow through July 30th. Going to Arizona to teach master dance classes for a week after the cruise. If you are in the area, come take class with me July 23-27 at
Dance Studio 111
. And
if you place an order with me for
my jewelry
 while I am gone, it will ship the second week in August (all orders that were placed before today have shipped). 
I will be blogging while I am gone so stick around or follow me daily on
Instagram @tayhartley
! Have a great weekend friends!