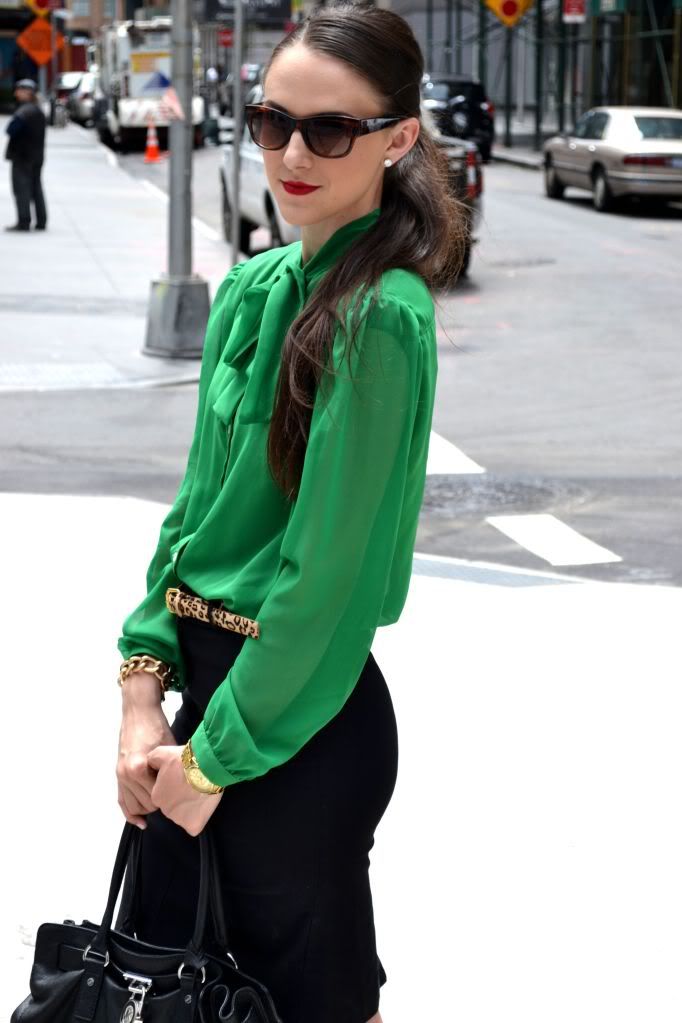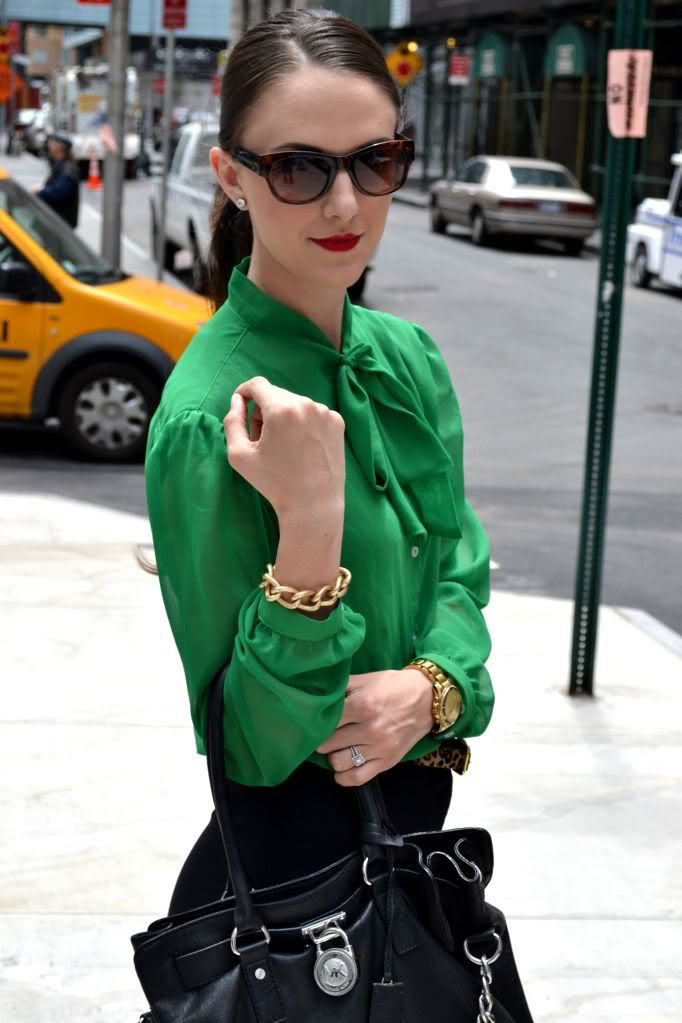 Top: American Apparel. Skirt: Soluna. Belt: C Wonder. Bracelet:Taylor Morgan. Sunglasses: Gap.
Purse/Watch: Michael Kors.
Recently I have been blessed with a great opportunity to work as a pattern-maker for a company here in NYC (insert happy dance!). I am not going to give details yet, but let's just say it's the perfect fit for me. It combines both of my worlds, dance and fashion, together. I have been wanting a pattern-making job so I can start gaining real life experience outside of school, and this job didn't just fill that need but gave me something I am really passionate about. Last night I was talking with my mentor from FIT about all of it, and then it hit me that someday I won't just be a student with dreams but a designer living out her dreams daily. As cheesy as it sounds, dreams really can come true. Don't be afraid to give yourself everything you've ever wanted in life. Just go for it!