Have you ever been to a sample sale? This isn't just when a store puts things on sale in their store, this is when they rent warehouse space and clean house! They get rid of excess product, sometimes selling samples that never even made it to the store, etc. The discounts are unreal. They are practically giving the clothes away in my opinion. We really should all say "thank you" to J.Crew for their sample sale this past week here in NYC. It was amazing!
When you go to a sample sale there are a few things that you need to do before you go. You need to be well fed, in comfortable clothes and shoes, have lots of energy and patience and have gone to the bathroom before hand, because you are there to get down to business and
hunt
and
cannot
be distracted. I pride myself on how efficient and quick I am in sample sales. Husband says a switch turns on and I
go!
I don't mess around at sample sales!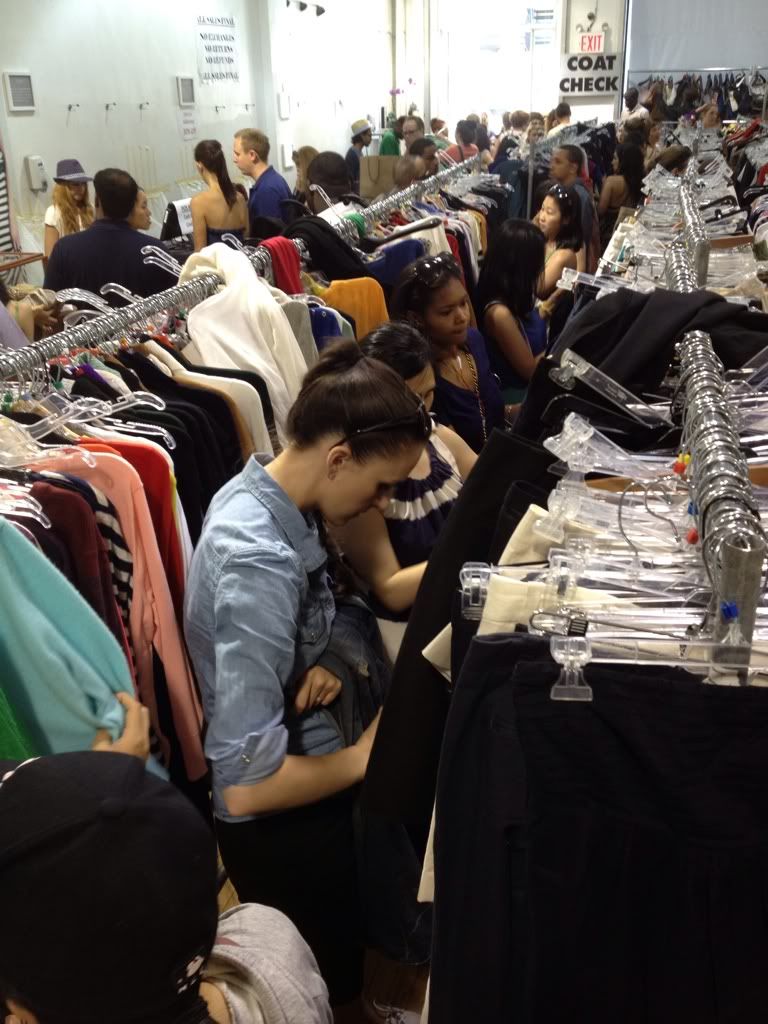 You will have to check your purse/bag at the front and carry around your phone and wallet as you shop. Be sure to wear something that you can try clothes on over it. It's rare if there are even mirrors at a sample sale, let alone a dressing room. At J.Crew's sale they were nice enough to have a mirror area that they ran like a dressing room where you could try on your clothes over your clothes. This is rare but great. Just be respectful and move quickly for everyone else.
It was a great sale. I got some great pieces that are great staple pieces in any wardrobe. Thank you husband for all the "anniversay gifts." I will be sure to share my finds with all of you soon!
If you are ever in the NYC area and want to know of these great sample sales that are going on then you can visit
260's Sample Sale
and join their mailing list
here
. Happy Monday everyone!