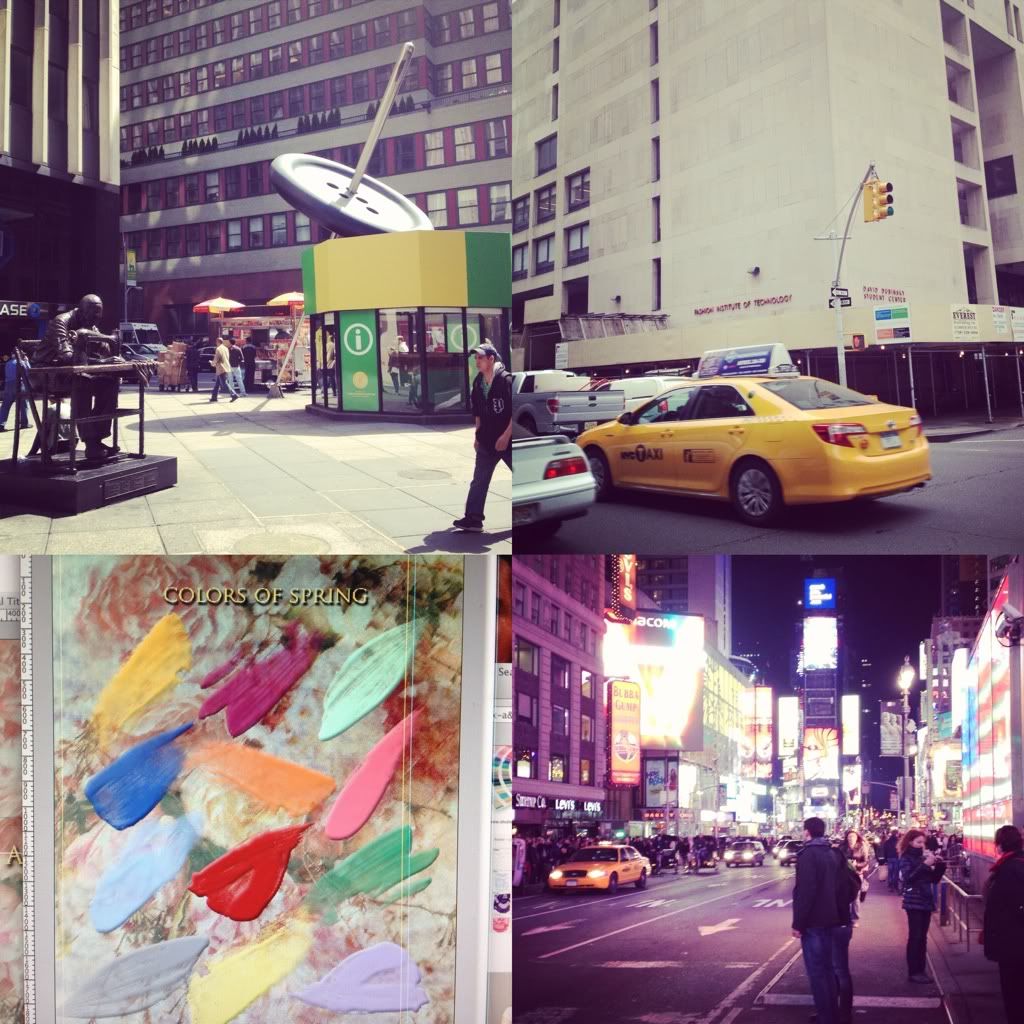 Running errands in the garment district. Daily.
 Good morning from FIT.
Photoshop class.
Timesquare. You are my favorite.
Barbie exhibit at FIT. Toy design would be fun.
I love a clean, well made bed.
Wavy hair & polka dots.
New favorite cereal. Build your own. Recipe
here
.
Things to do in the next week. It's only half of it.
Only on Wall Street would you see this.
I love Trinity Church. So pretty.
Clean sheet night is the best!
One of my best friends, Rique, was in town. Love her!
Coffee Shop is the best diner in NYC. Get the pancakes!
Foggy days lately here in the city.
I want a cruiser to ride in Central Park.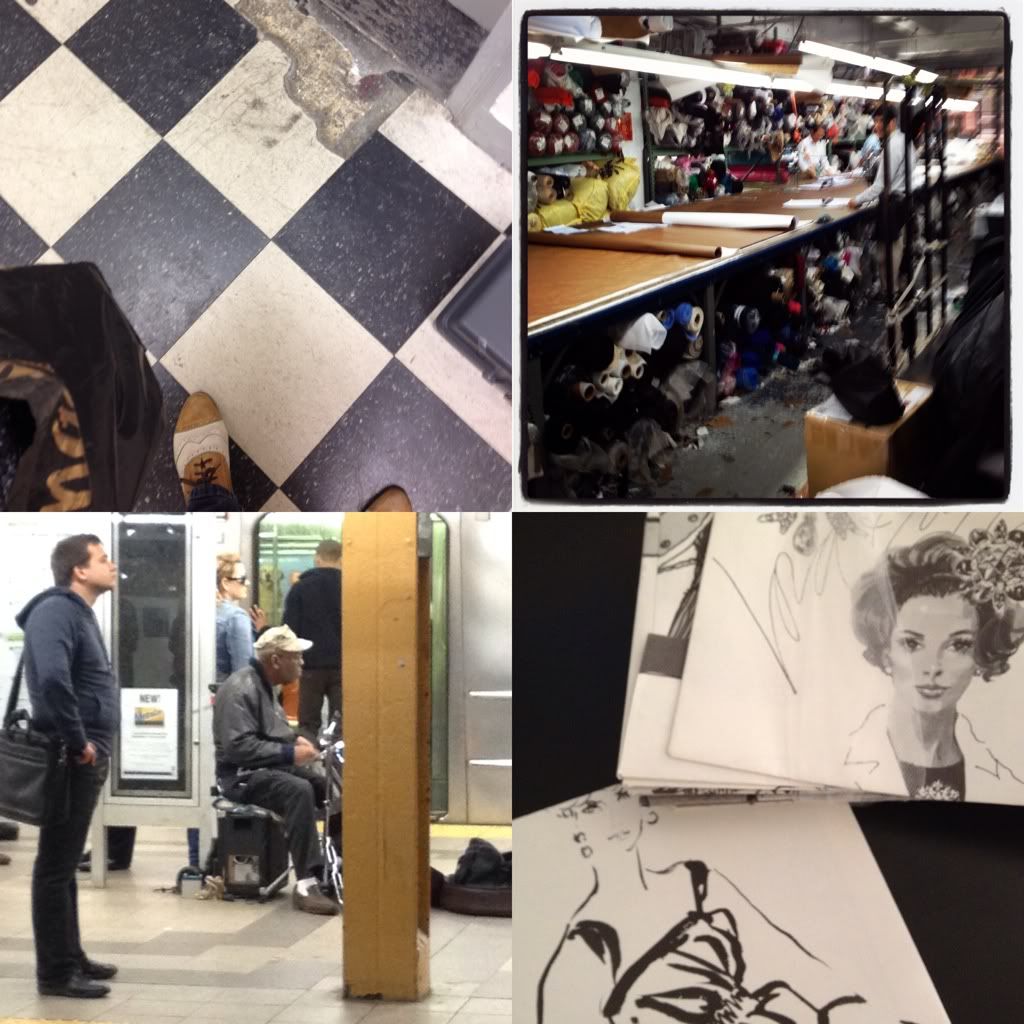 Worn in NYC floors. I love the "old" feel this city has sometimes.
Behind the scenes in the garment district. Getting fabric fused.
This man was playing "Three Little Birds" on his Jamaican sounding drum. New favorite song!
Cute stationary Rique got me from an antique store.
Hope everyone has a wonderful weekend! Do something fun for me please!
Love,
@tayhartley
(find me on instagram!)