I am chained to a sewing machine either at school,
or here at home. At least I have a great view!
I have made so many samples,
And real jackets for my classes.
When I am not sewing I am sketching bridal gowns,
or sketching flats. All this takes longer than you think.
Thankfully it's been rainy so I can get away with dirty hair,
until it was so greasy that only a hat would do. No time to wash my hair.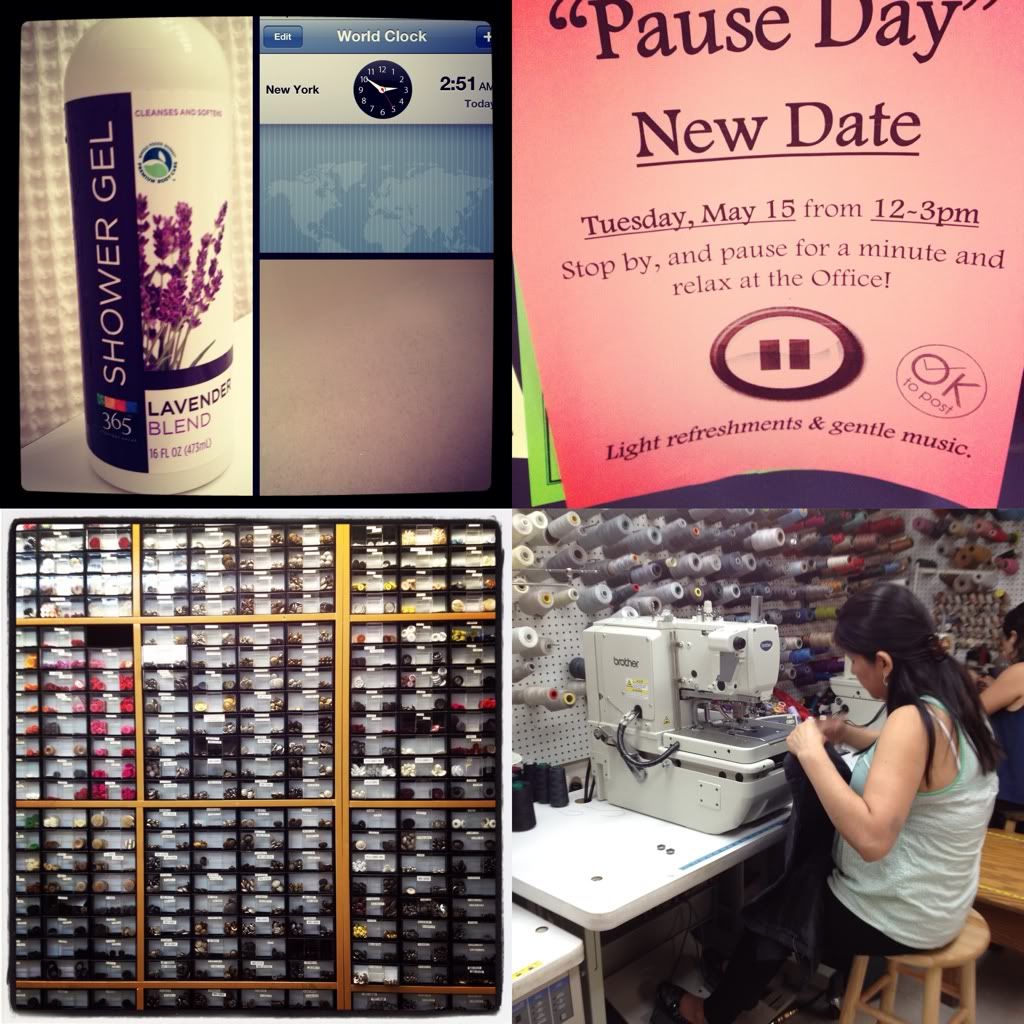 But don't worry, I do bathe. Usually somewhere between the hours of 3 and 4 a.m.
Clearly
FIT knows what we need. If only that would solve my problems.
Running lots of errands in the garment district, getting things like buttons.
And then there are wonderful people like this woman, who I can pay to make me perfect button holes and sew my buttons on. It's the simple things that really make us happy.
 In case you are wondering I have Friday, Saturday and Sunday to make:
An entire jacket out of Alpaca with piping, fully lined.
An entire dress, fully lined.
Did I mention I haven't even made patterns for my linings yet?!
Yeah, that's what I have left to do by Monday, and trust me, it's a lot. Here's hoping for a miracle!!