Hi everyone! I feel MIA the past few days with school. Been working extra hard to have free time for the weekend since it's the hubby's birthday Saturday (so excited!). Today I have such a treat for you! With summer just around the corner I asked my friend Danielle Pascente, a personal trainer who is in amazing shape, to share with us her Top 5 Tips for getting on a healthier path and staying on it! With husband's and my birthday this next week, we have been evaluating what we want to change for us in this new year of our lives and we both want to be healthier and more active. Danielle was sweet enough to not just give us short answers but really help us understand each of her tips so be sure to read through it all. It's really great! With out further adieu meet Danielle…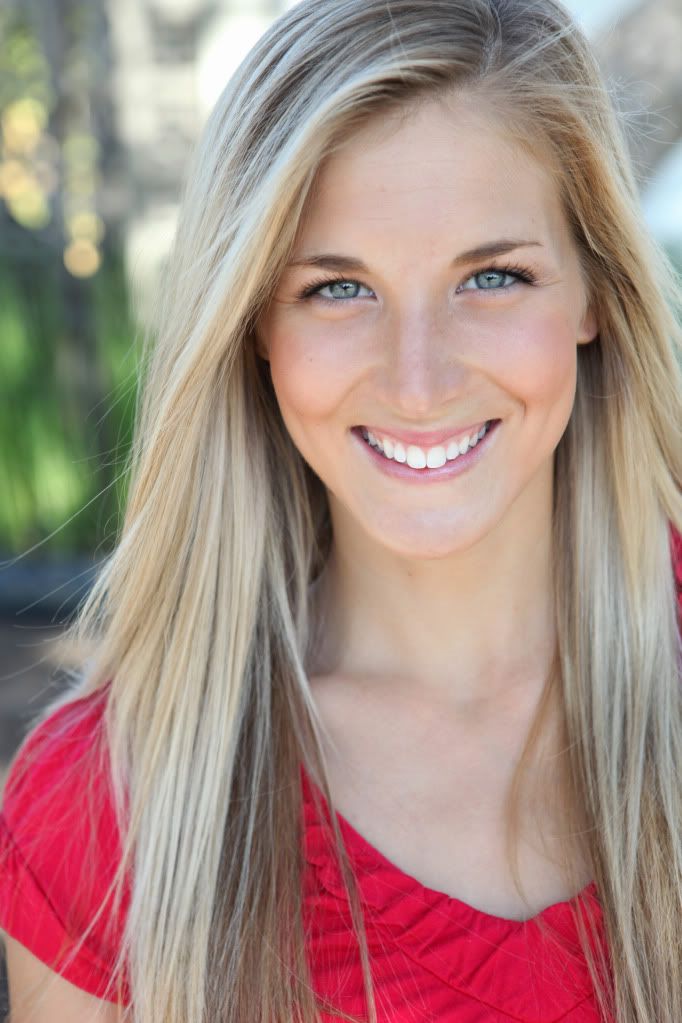 With summer right around the corner and those spring break plans fast approaching, you may be asking yourself, "How in the world am I going to get into swimsuit shape FAST." Now of course my first response would be that being fit is a lifestyle change! When you are ready to fully commit yourself to that change….you won't have to stress out about certain dates or times when you have to be in the best shape of your life. Unfortunately there is no easy three week fix, but there are a few things you can do to help speed up the process and feel svelte for that new bikini or onesie. Here are my TOP 5 quick tips to dialing in on that perfect swimsuit body ASAP!
WATER!

This one is simple, yet many people find it very difficult to drink this much water throughout the day. The female daily intake of water should be 2.2 Liters or 9 cups. The male daily intake of water should be 3.0 Liters or 13 cups. Yes, that may seem like a lot of water, but if you can be sure that you are drinking that much a day…it will greatly help with digestion, hydration, and the normal progression of flushing things out of the body. If you aren't used to drinking this much water, the first few days may be rough. You will feel full, bloated, and have to go to the bathroom a lot. Once your body gets used to it though, you will start to feel slimmer in the waste line.

CARDIO!

Up your cardio during these few weeks. If you aren't a cardio person, then try to find a cardio based class that you like. Ultimately, I recommend 45 minutes a day at least 4-5 days a week. Instead of the average steady state cardio, try to up your intensity level a bit. If you are a treadmill person, try interval walk/jog. 1 minute walking at 4.0 speed on a 2% incline, followed by 2 minutes running at 6.0-8.0 speed on a 1% incline. Repeat this pattern for 30-45 minutes. If you are an elliptical person, try this same pattern but up your resistance for 2 minutes, then bring it back down. So on and so forth for the bike, Stairmaster, or step mill. The most important thing is that you change it up! I want you to get on a different machine then you are used to every other day. If you are constantly changing it up, your body will never get used to that one motion. If you can swim, try an hour in the pool for max calorie burn. Pay attention to your calorie count on the machines. It is NOT always accurate! For max accuracy, you need to be using your whole body during the activity. No holding onto the handles or leaning on the front of the machine, but rather pumping your arms side to side without touching the machine AT ALL. There is nothing wrong with having a light grip on the handles as long as your whole body isn't leaning on the machine. If you are a handle holder, just subtract 50-100 calories off your final calorie burn.

WEIGHTS!

If you want those nice lines and perfect tone for your bikini, and you already have that cardio dialed down—pick up some light weights! I love high intensity interval training and a lot of body weight/light weight exercises. For this purpose, I love to refer people to the

Nike Training Club app

that you can get on your Iphone or Ipad. They have 20-40 minute weight and cardio workouts that suit every fitness level. If that isn't enough, they have the actual videos on there to show you what the exercise should look like. Since this is a blog and I cannot be there to show everyone correct form, the NTC app is a great way to incorporate those weights into your regiment. I suggest picking 3 NTC workouts a week in addition to your cardio for max results.

Cardio is great, but weights are just as important if not more important!

With the high intensity interval training, your body will keep burning all day long and your metabolism will speed up and burn through food faster. If you cannot download the NTC app, try doing light weight/body weight activities. Things such as lunges, squats, bicep curls, tricep kick-backs, push ups, assisted pull ups, dips, etc. If you can easily do a 5lb weight, don't be afraid to up your weight to 8 – 12 lb dumbbells.

NUTRITION!

This subject area is very difficult to cover in a quick tip, but here are the basics. Overall you are going to want to eat lean and light in the coming weeks to slim down. Your diet should consist of a lot of leafy greens, vegetables, fruits, and lean protein like chicken, fish, egg whites, or beans. Stay away from red meats! You should try to eat carbs in the morning like oatmeal, or a protein/fiber filled cereal like Kashi Go Lean Crunch. Try to eliminate all simple carbs such as sugar, artificial syrups, white rice, white bread, white pasta, potatoes, pastries, and deserts! NONE OF THAT! The complex carbs are the ones you can eat. Things such as whole-wheat pasta, sprouted grain bread, and brown rice. Try to cut back on dairy a bit. If you are a whole milk, cheese, and yogurt person…cut back on just one of those. If you can switch your whole milk to almond milk (vanilla almond breeze is my favorite), then try it! If you can switch from regular yogurt to Greek yogurt…all the better! Greek yogurt is also chalk full of protein so you are getting more nutrients and feeling fuller. My most important tip is to just STAY AWAY from all desserts. The late night snacking can absolutely kill your waistline. Stay away from snack type chips/crackers (bad carbs), and reach for a healthy low calorie salt free rice cake with a tablespoon or less of peanut butter. Appropriate snacks will get you through this slim down period. Calories can absolutely add up just from snacks. Instead of crackers and cheese, M & M's, Ice cream, etc….reach for these healthy options for mid-day pick me ups! Other things to avoid: Condiments! You can eat all of your calories through dressings and condiments. Stay away from all creamy dressings in general. No mayonnaise, ranch, cesar, dijon, etc. Instead try to replace with a tablespoon of olive oil and balsamic vinaigrette. Another option is a tablespoon olive oil with fresh squeezed lemon. It is a super easy way to cut calories. If you like something with your chicken or tuna then I recommend pesto. Pesto is a great substitute mix with a lot of flavor! Salsa is another great low calorie way to dress your salad or chicken.
SLEEP, PATIENCE, CONSISTENCY (SPC)

. SPC is important to anyone trying to get serious about health, nutrition, and weight loss. I recommend 7-8 hours of sleep per night if not more. Your new workout regiment will leave you a bit more tired than usual, so there shouldn't be any problem falling asleep. Once you get into bed, try shutting your brain completely off. Start with the hair on your head all the way down to your toenails. Relax every single part of your body and you are sure to fall asleep in 10 minutes or less. Getting enough sleep is imperative to your health and will be a fuel source to your workouts.
Be patient! You are going through a lot of changes just with these 5 quick tips. Let your body adjust to the changes. Try not to expect results in 5-6 days! It just won't happen. You have to be patient with the process. Remember that what you are doing is ultimately a positive change, but can take some time. Focus on how you feel as opposed to how you look in the mirror. There is no such thing as QUICK results. You cannot undo a bad diet overnight. You have to create a lifestyle change and trim some of the fat in your life, whether it is diet or workout related. If you commit yourself 100% for three weeks, you will start to see changes. This does not however mean that after the three weeks you can go back to bad diet and lack of workout. Three weeks is just a good mark for you to evaluate how you feel. It's a decent amount of time to try out the new foods and get rid of the bad foods. The first week or two could be extremely hard, but it will get better! After the three week mark, you can decide if you are ready to make a lifestyle change…and then you can continue on this health path.
Consistency is ultimately where your success lies. The more consistent you are with this, the better the results will be. I used to cheat 3 days a week on Friday night, Saturday, and Sunday. I always said to myself… "But I eat so clean and work out so hard during the week." The only way I know how to rationalize this is to put it this way: 3 days a week= 12 days a month, which is almost 2 whole weeks out of the month that you are cheating! NO WONDER I WASN'T LOSING WEIGHT! To add to that, I would work out hard during the week when I was eating clean and I would take the weekend days off. Basically when I was going OVER my caloric intake on the weekends, I was also not burning any of that off. If you are going to cheat, make sure one of your hard workout days is the day after you cheat!
Start with these 5 tips, and you will be on track in no time!
To read more tips and recipes from Danielle visit her website at
daniellepascente.com
. Danielle does Skype and phone consultations for further questions. For inquiry and rates, you can contact Danielle at
danielle@daniellepascente.com.
Doesn't she look amazing? Thanks Danielle for sharing your tips with us! Who is with me for healthier eating and lifestyle?!