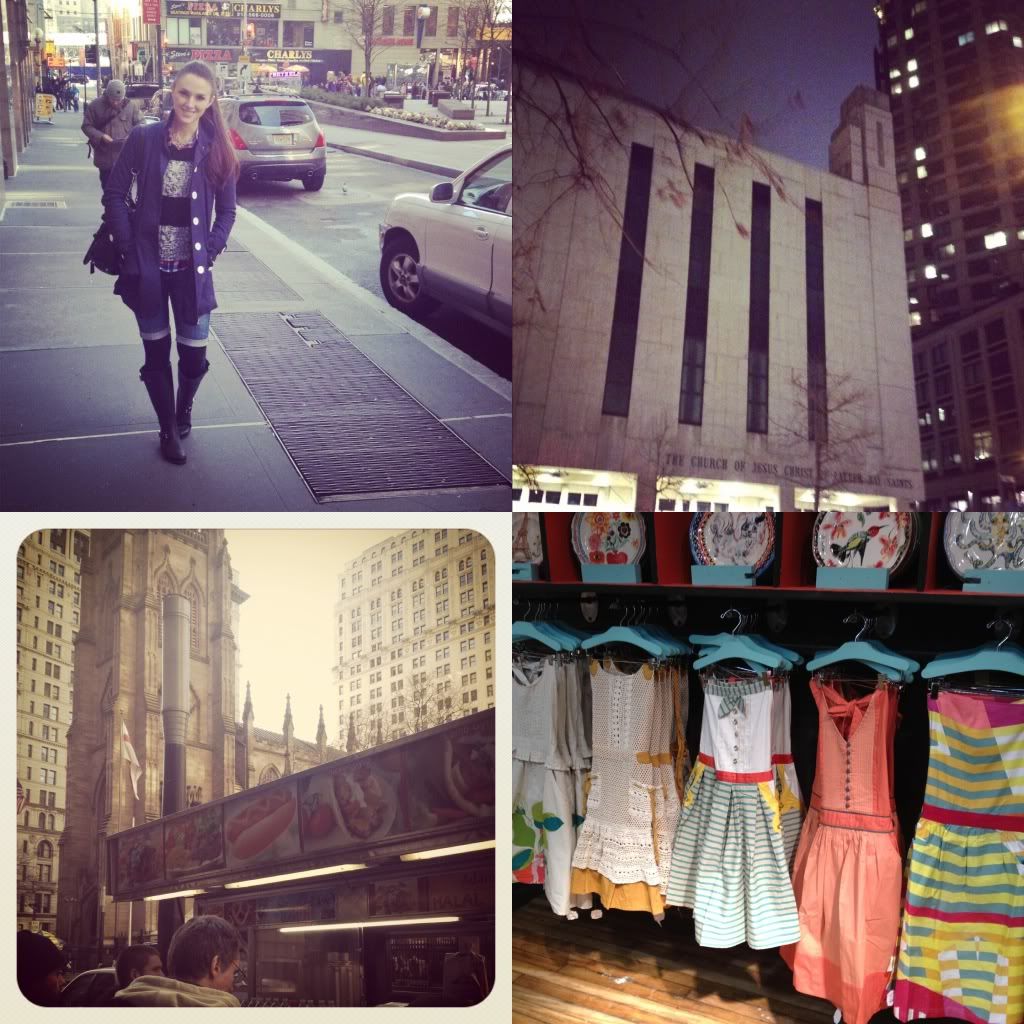 A rainy but pretty day in the city.
I love to see the Temple.
Lunch outside Trinity Church.
Cute aprons from Anthropologie.
Day date with hubby to Museum of Natural History. One of my favorite things to do in NYC.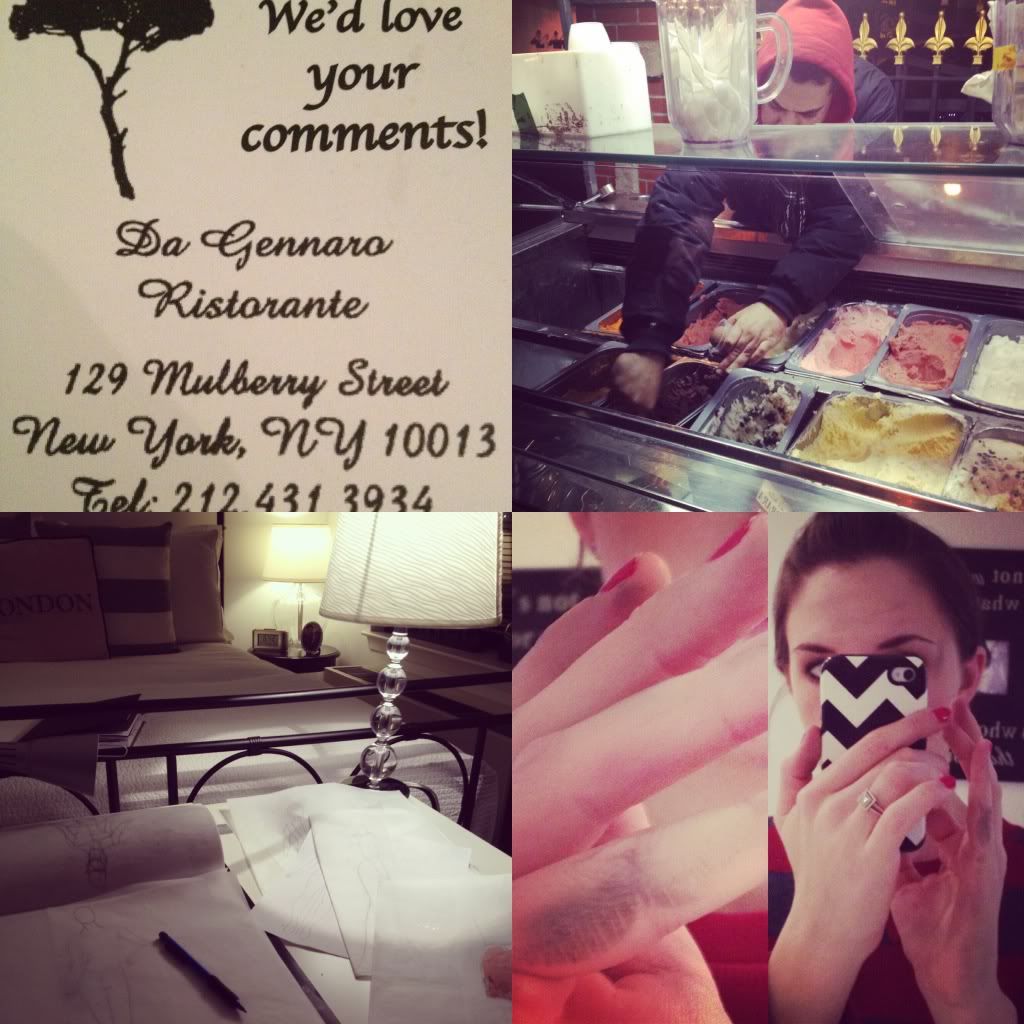 De Gennaro Ristorante is my new favorite restaurant in Little Italy. I think I want to go back for my birthday dinner in two weeks!
Gelato in Little Italy for dessert.
Hours of sketching..
Results in pencil all over my hands and face. Husband thought it was hilarious.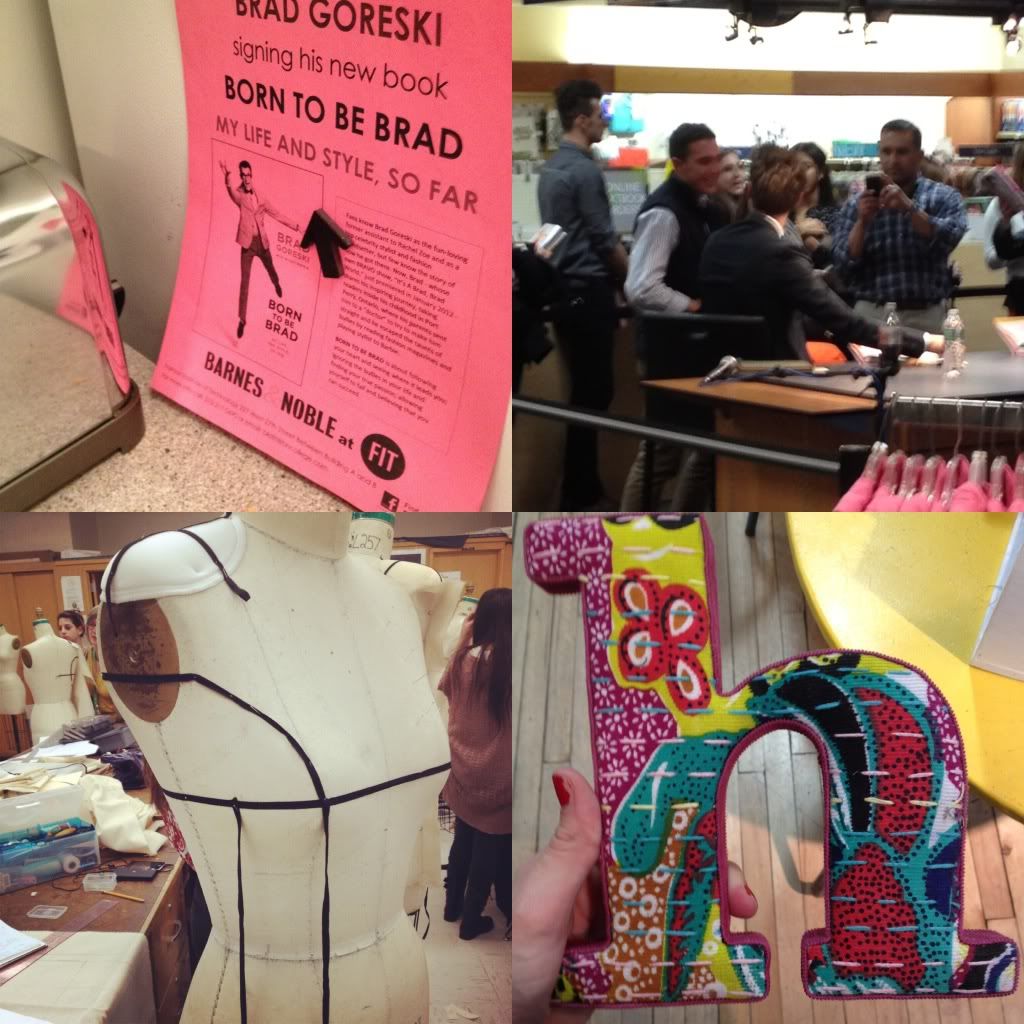 For weeks I had this flyer on our frig, excited to meet Brad Goreski.
Then I got stuck in draping and the line closed to meet him. There is the back of him at least!
The draping class that kept me busy.
Cute or ugly H from Anthropologie?! I thought it might be funky and fun for the apartment? Can't decide. Help.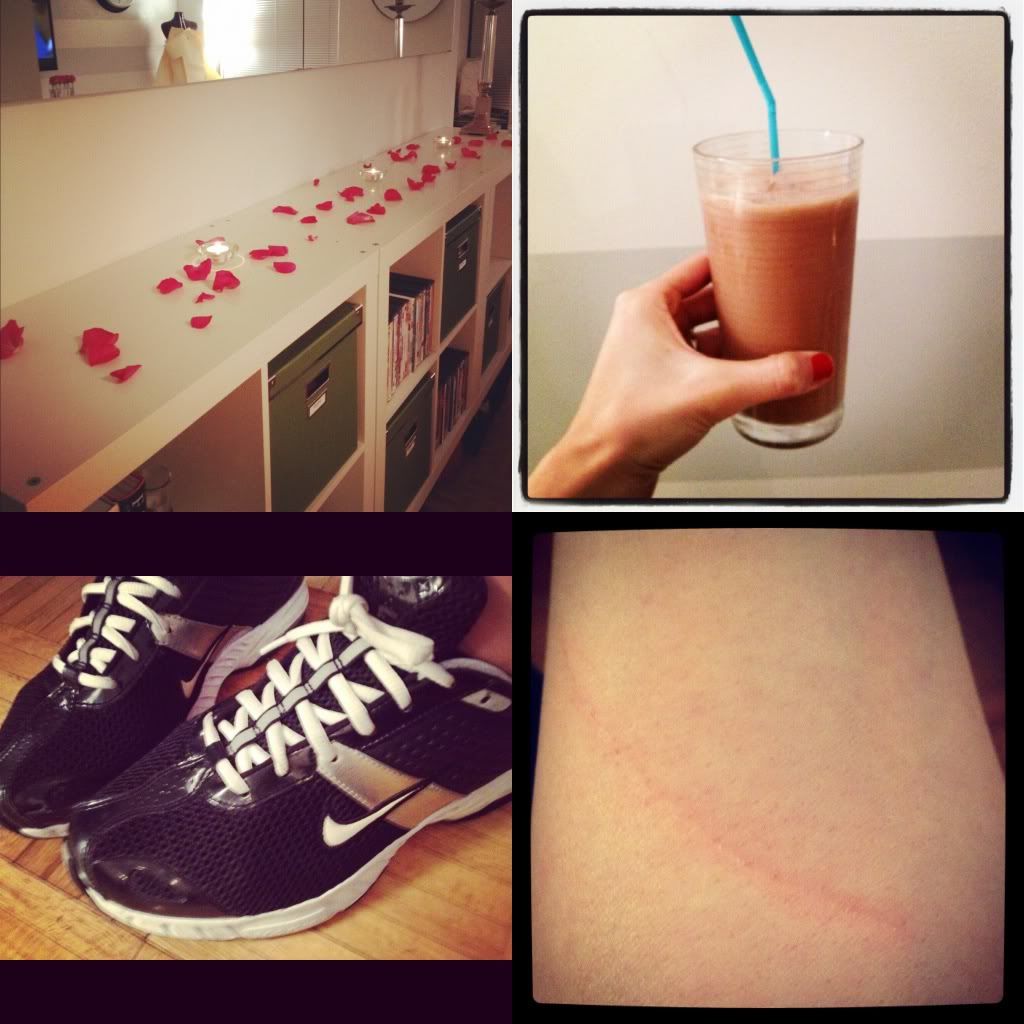 After a stressful 12 hour day with school and work husband surprised me with an apartment full of flowers and candles.
Followed by a yummy shrimp dinner (my fav!) and a chocolate shake. Thanks babe!
Gym time. I love my Nike's!
A needle went right through my skin. Typical.
Only on Wall Street would their bike racks be shaped like money.
Pinkberry in between classes. 13 hours straight at school is a long day and Pinkberry helps!
Dinner at Shake Shack.
Just kickin it with one of my favorite friend's, Henry on Wall Street. Read about our "just kick it" story here.
Love,
@tayhartley
(find me on Instagram!)