A few months back, Amina from Some Like It Classic, asked to borrow my dress Ronde de Jambe for a photo shoot that her and several others were collaborating on for TheKnot.com. I was so honored she asked me to be apart of it! The dress had to be over nighted to her and I had to stay up late getting my sample looking perfect, but it was worth it! The beautiful Alicia Blanco, former Ms. Arizona and 2nd runner up for Ms. USA 2009, was the model and she rocked my dress!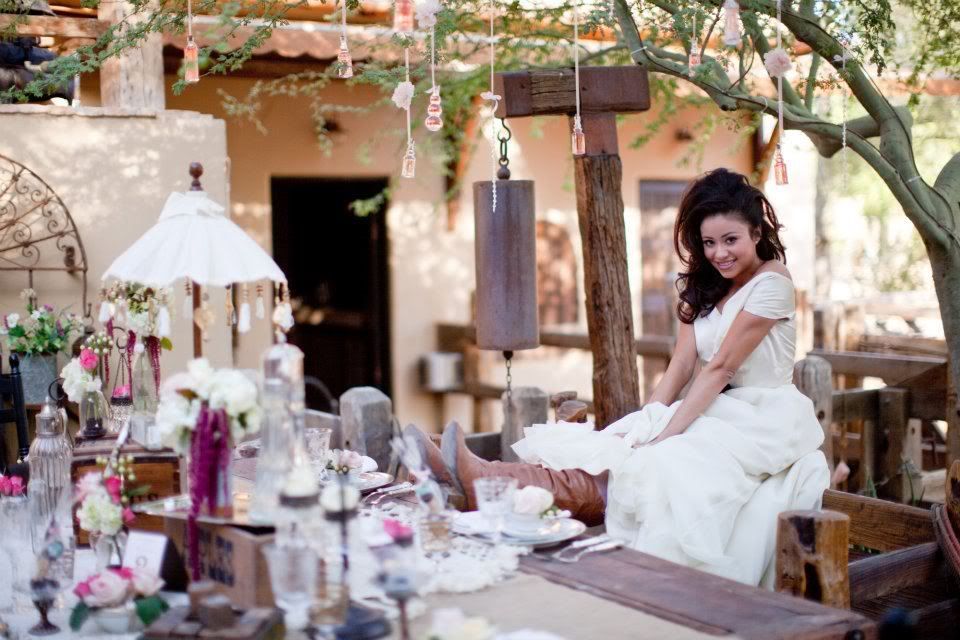 It's moments like these, when I see all my hard work before me, on a gorgeous model, in a beautiful photo, that I step back and am reminded of why I do what I do. I love it. Designing and making garments is my passion. While I have put my dresses on a back burner while I am in school, I am grateful to be reminded of how sweet the reward is for all the hard work I am doing in school.
All the late nights, the endless homework, the sore fingers that are pricked and cut more times than I can count. All the hours and
hours
spent sketching, draping, patternmaking, and then sewing and sewing, all comes back to helping me reach my goal of someday making the most gorgeous clothes
(not just bridal)
for you.
Life is good.