Welcome back to The One Room Challenge, where myself and 14 other bloggers have joined together to challenge ourselves to re-do one room in our homes (or in my case an itty bitty studio apartment!) in six weeks. This week I am sharing with you my treasure hunt.
Ever since we moved to NYC last summer, I had my eye out for that perfect antique dresser that I wanted to redo for our living room to go under our T.V. I had an image in my mind but couldn't find it. Well truth be told, I actually found it week one of living in NYC, in my Aunt's garage of all places. But it was so cute I never thought she would part with it. Luckily for me, not only was she willing to part with it but she just let us have it for free! (Thanks Aunt Kare!)
So in this cute garage…
amongst all this stuff…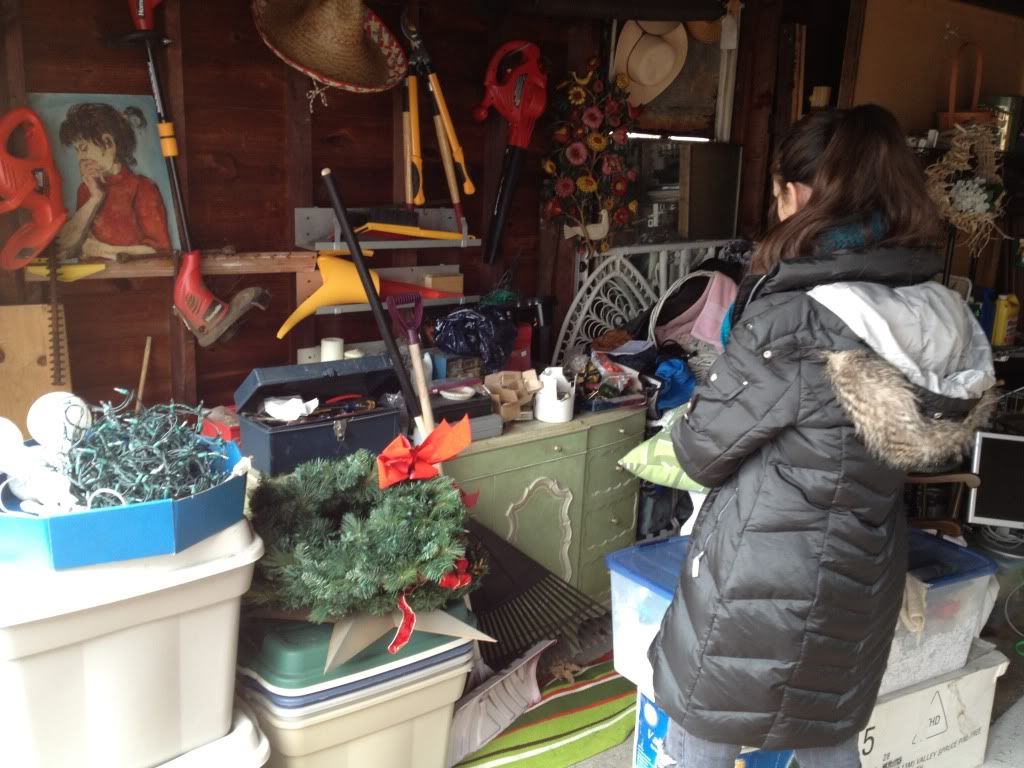 I fell in love with this sweet little dresser sideboard that had so much potential…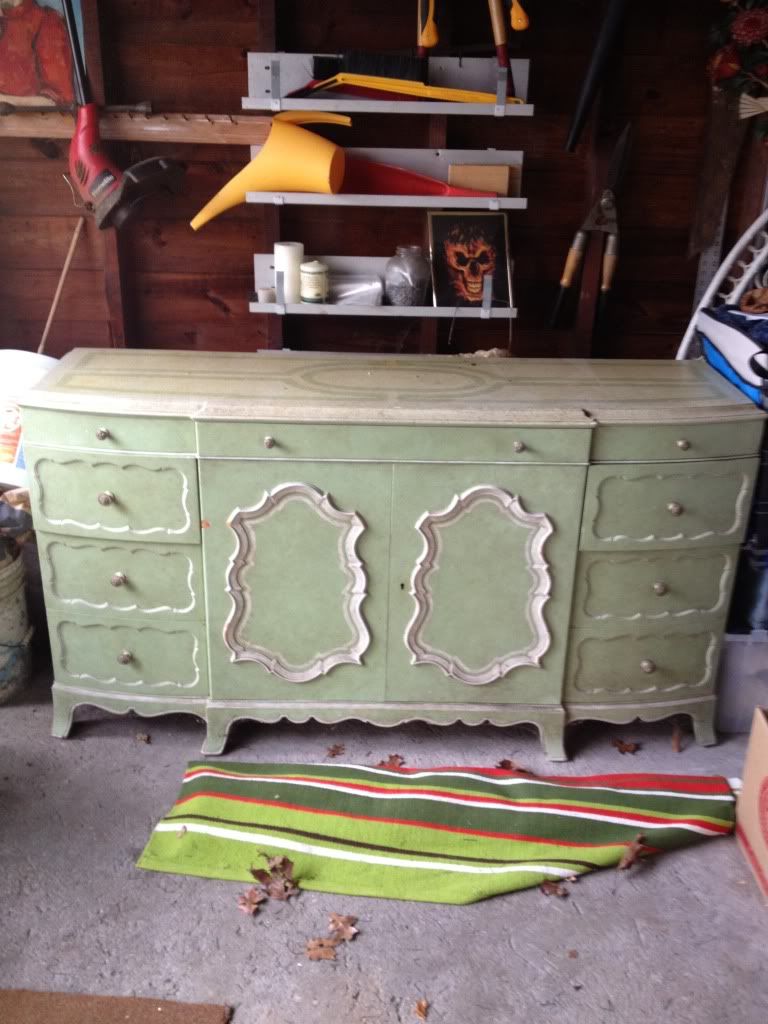 I decided it was mine…
But first made husband clean off all the spider webs & dried up eggs
(eww!! I really couldn't look!)…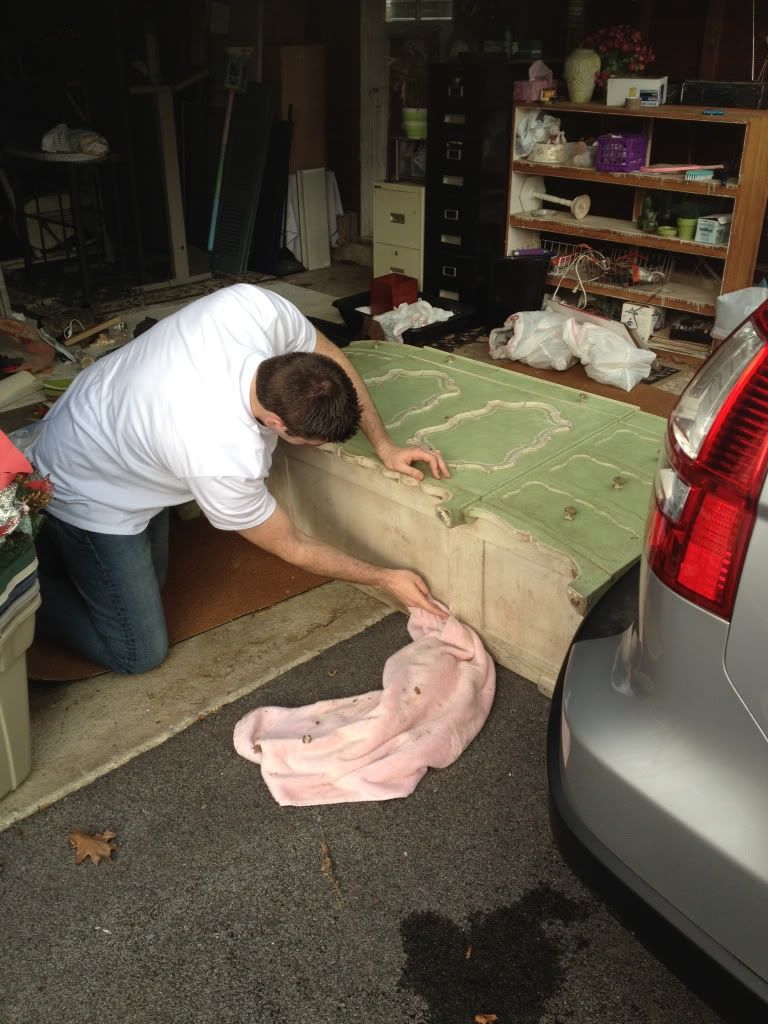 And then drove it back into the city (such a luxury!) to go to it's new home…
Then I quickly went to work…
Rubber kitchen gloves and all! But more on that later..