Good morning friends! I am a day behind on my One Room Challenge (opps!) husband and I celebrated our "dating" anniversary last night and that took priority! But today I am here to catch up!
After I finished painting our new dresser we were left with this…
I really wanted the T.V. to be mounted on the wall with NO wires showing! It was expensive to hire an electrician so James was Mr. Handy Man and did it himself! He did great…
Then it was up…
Next came time to decorate the top. I wanted a cute little lamp for it and ventured to Target to find one. It came between these two…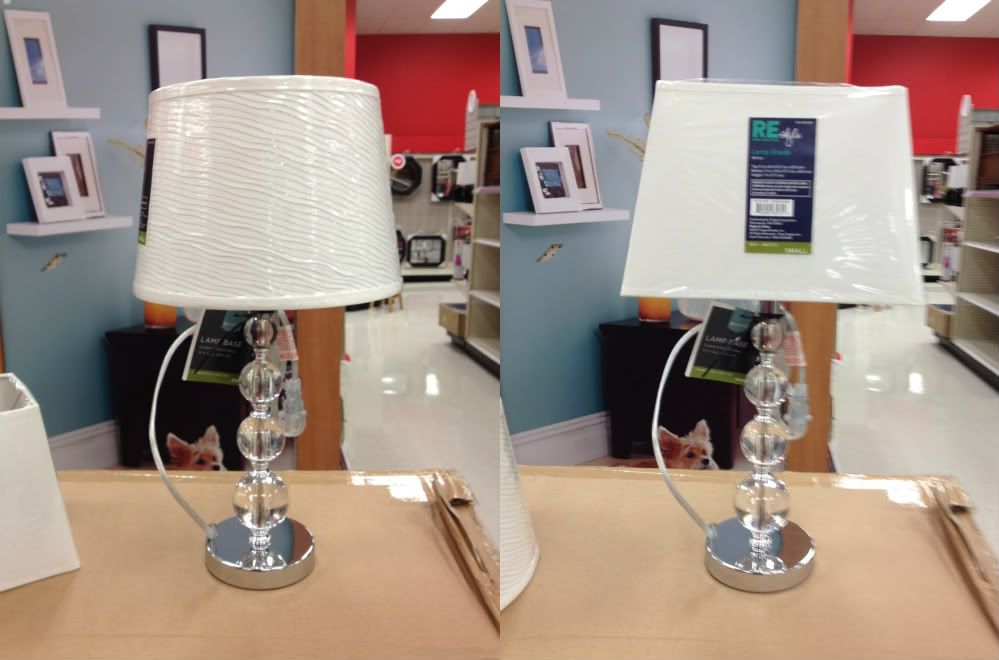 And then it was all complete and we are in love with it! Hanging the T.V. made us feel like we got a whole new T.V. We love watching shows on it!!
And I just
love
those
frames
my Grandmother gave me when I went to visit her this summer. They are my favorite!
Next week we will be revealing the rest of the renovations to the room, a change in pillows, and an entire video tour of our apartment! It will be our own version of Cribs!