I had a different post planned for today. Then I got really busy this morning all day with school and couldn't post it. I am so glad that happened. Because when I came home from a sweet lunch date with my Valentine, Mr. Hartley totally surprised me with this…
He pulled out memorabilia of us since we started dating and sweet Valentine cards from years past. So sweet. I was totally surprised. And it takes a lot for me to be surprised. Good job Mr. Hartley! Some of my favorites…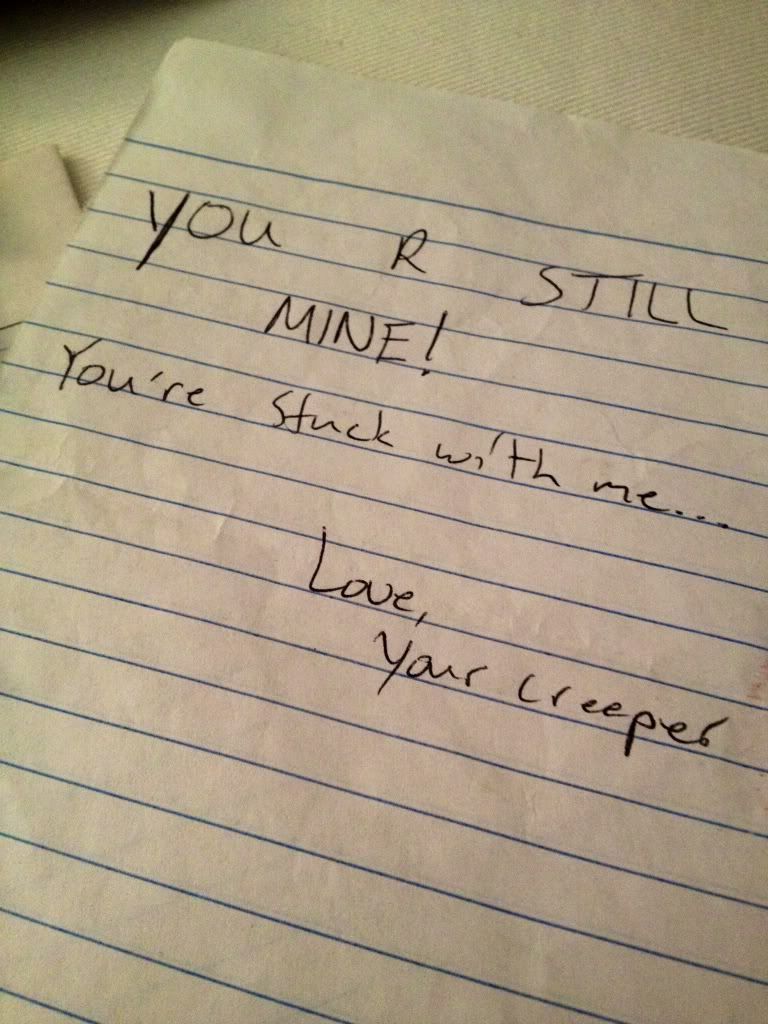 I love that we are each others. Mine.
When James and I started "talking" we were long distance. This is his plane ticket from when he surprised me and flew to California to take me out on a date after we had been "talking" for a week.
We have been together ever since.
I love being his Mrs. And Forever 21.
I love my funny Valentine! Tomorrow marks our "dating anniversary." Most people don't celebrate this once they are married but since it falls the day after V-day I make us celebrate both. For our four year anniversary tomorrow I surprised James with really good seats to a Knicks game so he can watch his favorite player, Jimmer from the Kings, play the Knicks. We are so excited!
Happy Valentine's/Four Years together my love. We always knew we would end up happily married to each other. I love you!