If you are new to my "One Room Challenge," read about it here.
I wanted to make pillows for our couch and ottoman to add color to our place. Our apartment is all white for the most part and I needed my pillows to be pops of color. I decided to go shopping at one of my favorite fabric stores in the city, the famous Mood Fabrics. After hours of shopping I picked these four…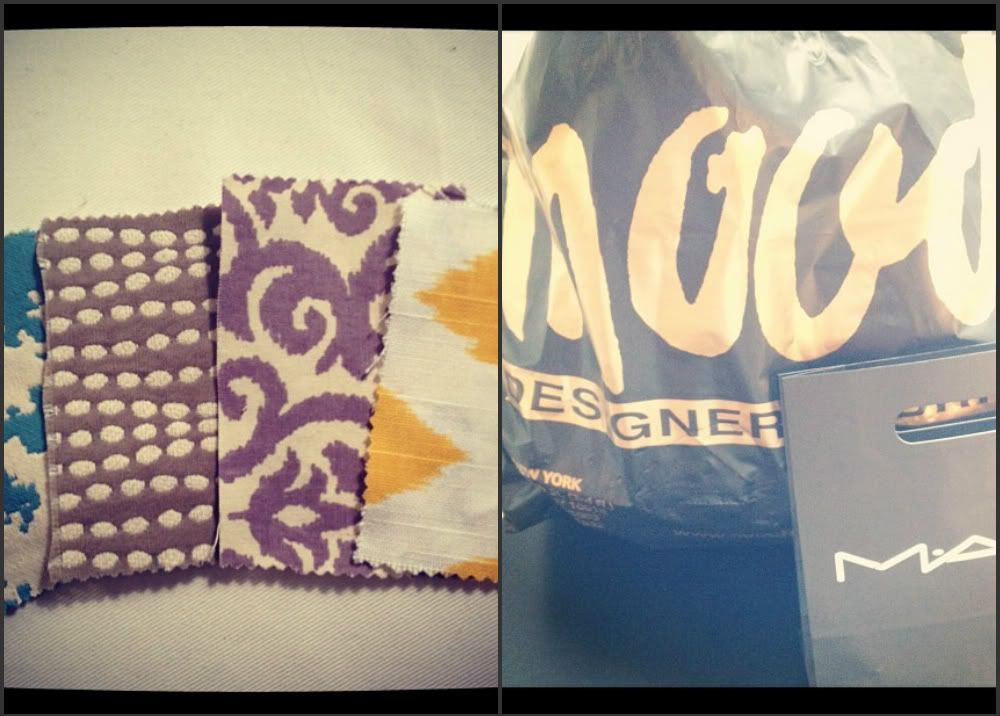 Then I went to work…
Even turned pillow making into a girl's night at my girlfriend Kimber's place…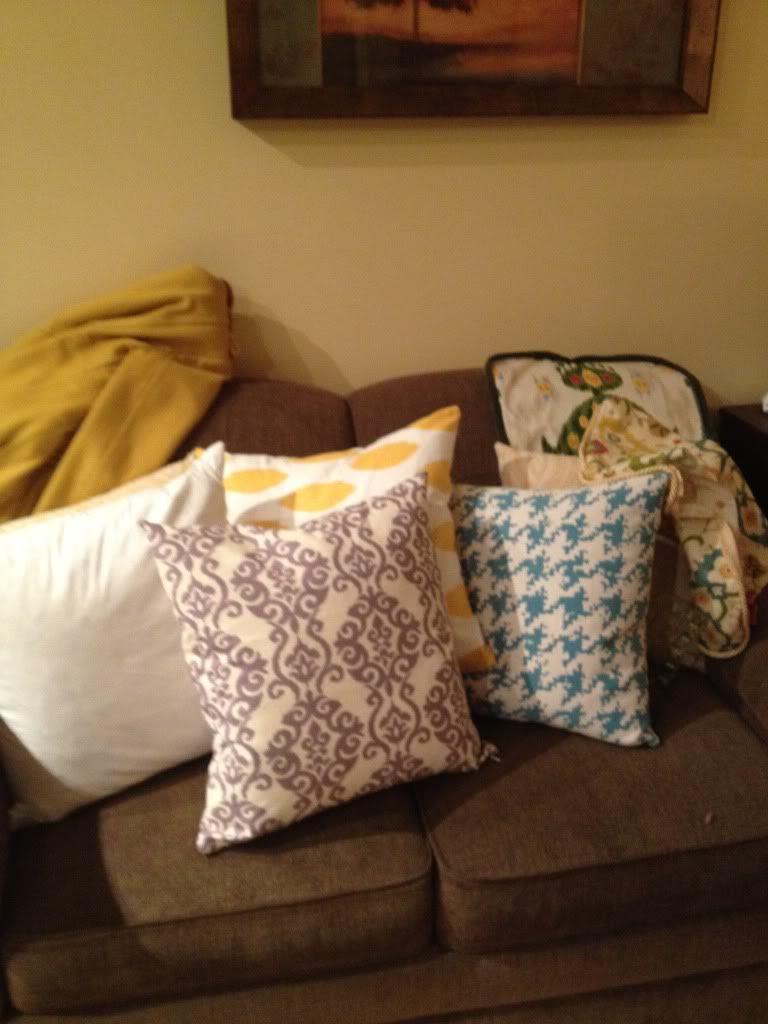 And in the end there were four…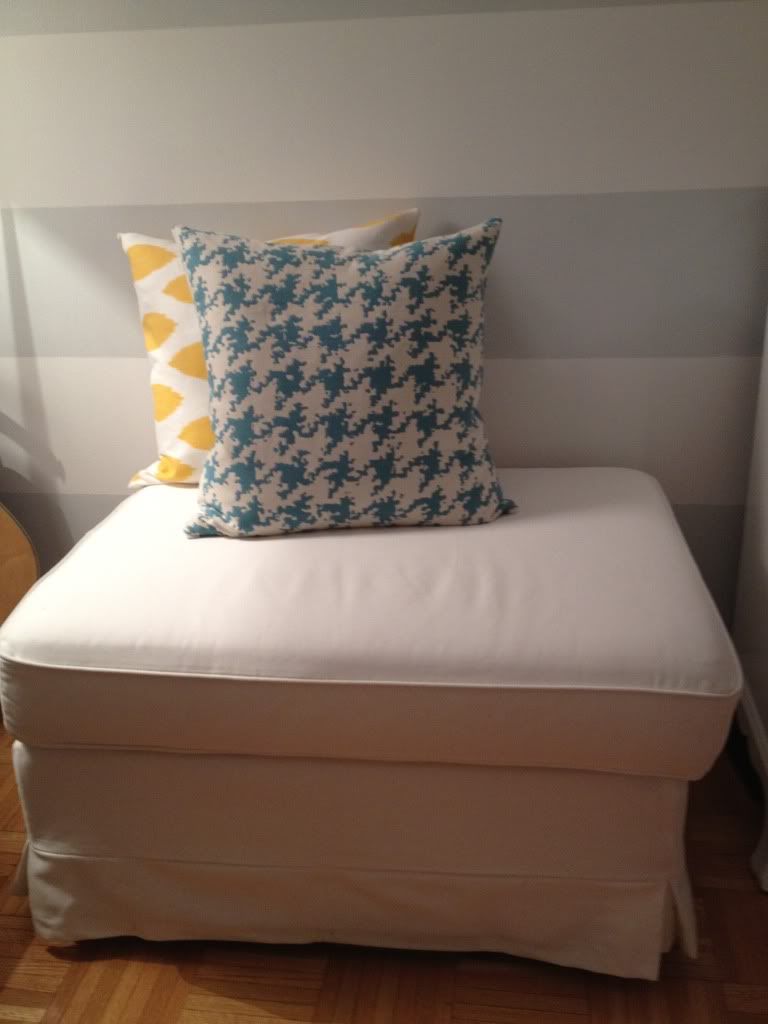 If you want to spice up your place a bit, making pillows is an easy way to mix things up. You don't even need that advanced of sewing skills. If any of you want these pillows I made I have some extras. $30 a pillow. Email me at info@taylormorgandesign.com if you wish to purchase them.
Off to FIT to finalize my schedule. Can't believe classes start next week.
Have a great day!
Love,
TM
P.S.
Winner for my
giveaway
will be announced tomorrow. You can still enter by tonight if you haven't yet.