This past weekend we had a mandatory evacuation in our neighborhood here in Manhattan. We live right next to Battery Park and were expecting a lot of flooding. So we headed upstate to our family's house to weather out the storm.
However, thankfully, not much happened. It just felt like a really bad thunder/lightning storm with strong winds. And most of it happened in the middle of the night. Here is the little damage we woke up to upstate…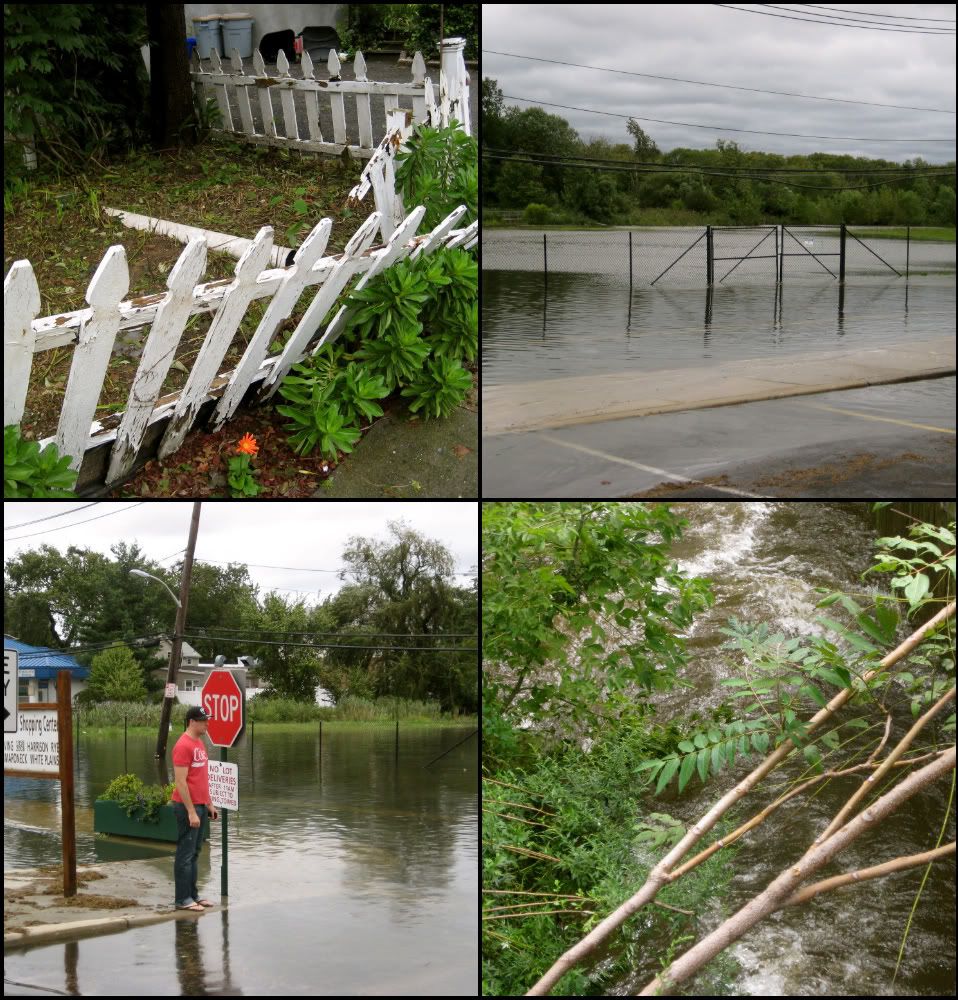 The power did go out though, which was a total bummer. But it gave James and I a lot of undivided time together. So we went for a walk (well lots of walks this weekend) to see all the damage and to just get out of the house…
Our "dramatic" damage pictures. It was rough.
I am grateful our city was safe and that we didn't come home to any broken windows. I pray for all those that lost loved ones this weekend along the east coast and hope that everyone recovers from any damage/inconvenience Irene caused you.
Tomorrow I start school at FIT and I am grateful for the time I got to spend with James this weekend before my whole world changes. It's finally here. All the planning, praying, moving, everything leading up to FIT, it's here. Hello NYC fashion world! I am ready for you…
Oh the things that will come next!