This past weekend husband and I decided to be tourist and visit some famous sites in our city, the beautiful Statue of Liberty and Ellis Island. I was especially excited to visit Ellis Island. I have always loved it and husband had never been there before. First stop was Ms. Liberty…
We got some great shots of our city and James' office building. His office is floor to ceiling glass windows and gives him a beautiful view of the Statue of Liberty.
Next up was Ellis Island! Millions of people can trace their ancestry back here. I find it all so fascinating! I admire all the brave people who sought out for a better life here in America. Their stories are all so inspiring!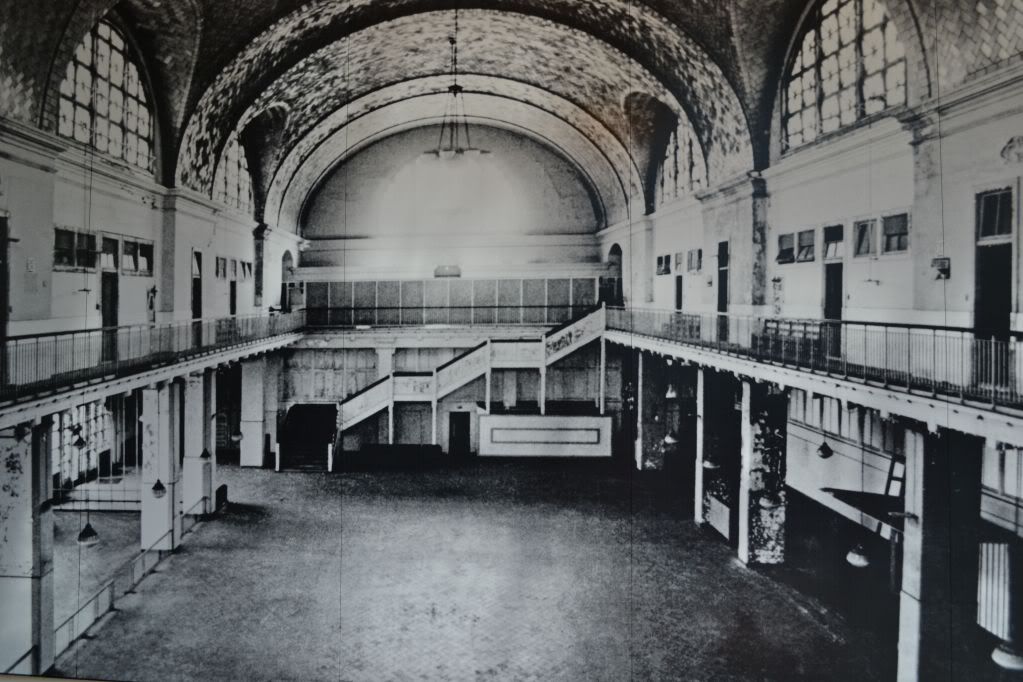 I was so impressed by the architecture of the building. Things aren't made like this anymore. If you think about it this was just a big terminal but they still made it beautiful. Now a days it would be so blah. But here, no detail was overlooked.
From 1954 to the early 80's, Ellis Island was like a ghost town. No one ever went there or kept it up. Finally in the early 80's the city decided to turn it into a museum. When they started to clean it they said it was like stepping back in time.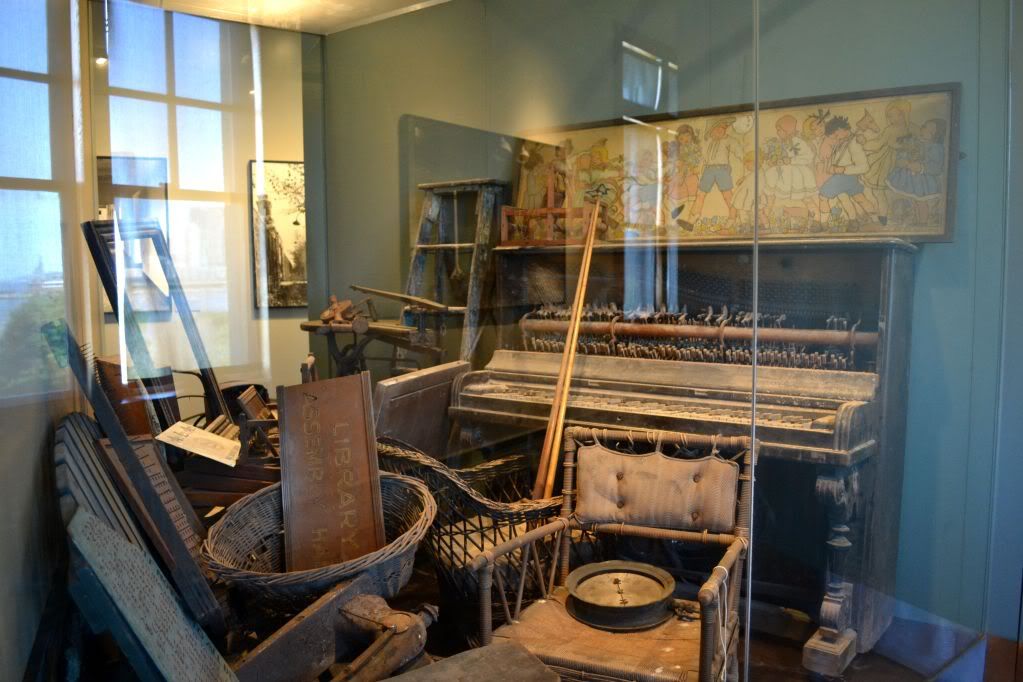 In the Great Hall is a beautiful tiled ceiling. The man who did the ceiling also did the one in Grand Central Station (which is amazing!). Out of the 28,000 tiles only 17 had to be replaced during the renovations! Talk about great craftsmanship.
Whether you live in the city or are just visiting, these places are a must stop! And if you get hungry there are restaurants on both islands. Be sure to bring your cameras!