Our apartment is pretty much all settled into! We just need a few more little things but for the most part it's complete. And as I had posted earlier, my stripes I painted are finished! It took a little longer because the first color came out more tan and I wanted grey. I tried to let it go and convince myself they were grey but after a phone call from a family member specially asking why I painted my wall tan they were quickly changed! Got to love family and their honesty!
Here is a little sneak peak of our NYC home. It's small but we love it so much…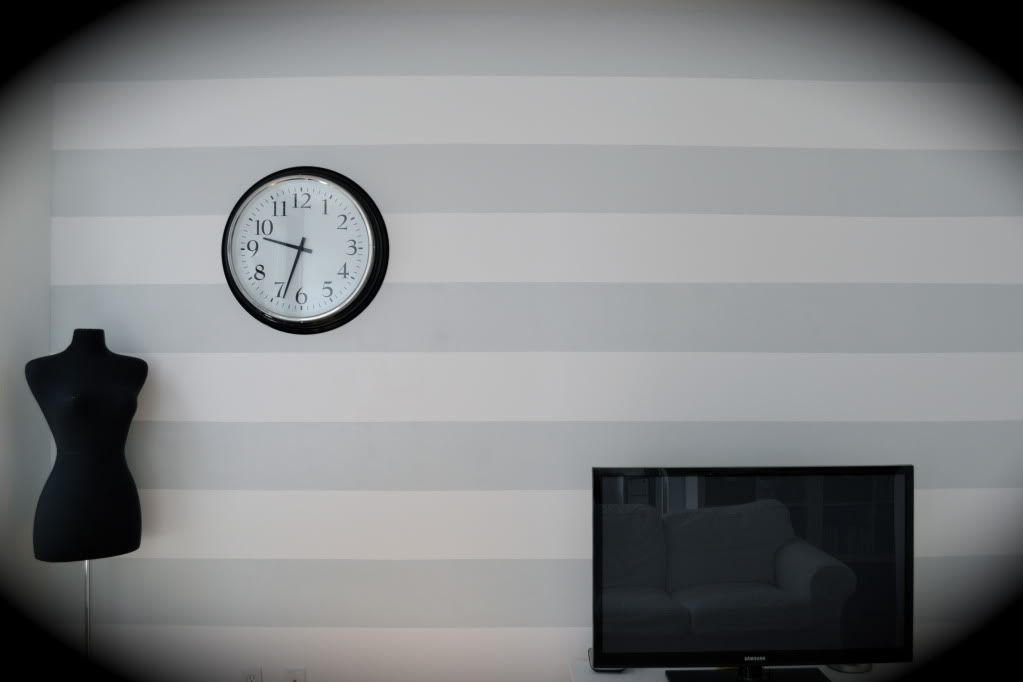 Now I am off to the garment district to get a few things for the Taylor Morgan photo shoot happening later today in Central Park! It's going to be divine! Stay posted for the pictures and a new look coming to our blog and website this Monday! Happy Thursday!